Voice Recorder HD app for iPhone gets nice update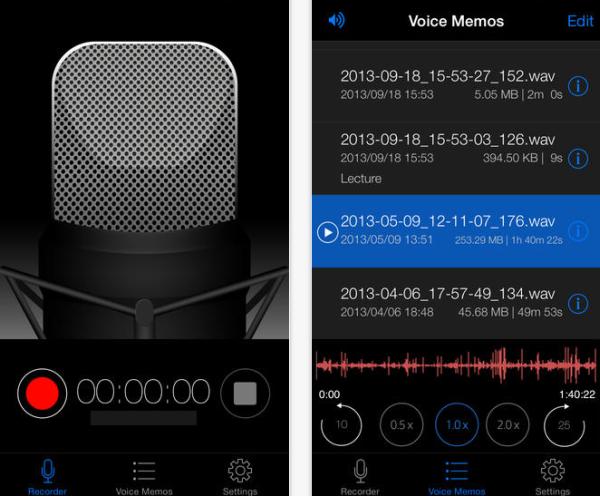 Mobile applications have many uses that can help make life easier in some circumstances or help professorial people in their line of work in one form or another. Today we have news of the highly rated Voice Recorder HD app for iPhone that has received a nice update.
The developer eFusion has revealed that it has recently released Voice Recorder HD 7.1 which is an update for their hugely popular voice recorder application. The app is great for audio professionals, lecturers, sound engineers, or anyone that needs to record and manage voice memos.
It provides mobile users better access when recording HQ audio that allows them to organize and share voice memos easily. It now has a new Audio Boost feature that will reduce noise while boosting the intelligibility of speakers that are away from the microphone or if the user is speaking softly.
The application has become the number one downloaded voice recording application for the iOS platform in a number of regions that include the US and Japan. It has received many favourable user reviews and other features include mono and stereo recoding, Dropbox upload and iCloud sharing, and much more.
Voice Recorder HD 7.1 is available worldwide via the App Store for only £1.49/$1.99 for owners of the iPhone, iPad, and iPod Touch running iOS 5.1 or later.