Samsung Galaxy Note 3 Neo seen on camera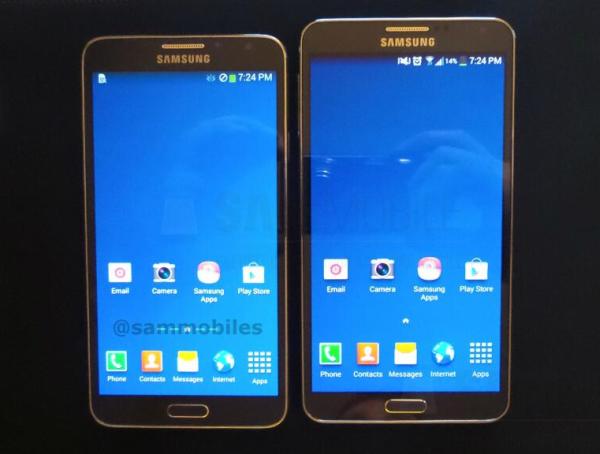 Previously going under the Lite moniker there have been a number of rumours that Samsung were working on a cheaper phablet handset alternative, and now the Samsung Galaxy Note 3 Neo has been seen on camera for the first time ahead of any official launch for the handset.
We have recently heard that the lower cost Note device was going under the name of Galaxy Note 3 Neo, which included some impressive specifications that may include a new processor that would be a first for a smartphone.
Now the image that you can see on this page courtesy of the Twitter account of SamMobile shows the Galaxy Note 3 Neo alongside the flagship Note 3. As you can see the Neo is slightly smaller than the Note 3 which is expected to be a 5.55-inch 720p HD touch screen display.
Other specifications rumoured to be coming inside the Note 3 Neo include a Hexa core processor along with 2GB of RAM, and the device will supposedly have an 8-megapixel rear camera while keeping the handset powered up is a 3,100 mAh battery unit.
So far there hasn't been any information on whether the Galaxy Note 3 Neo features the Samsung S Pen, but the device has been tipped to share many of the smart software features that are found on both the Note 3 and Galaxy S4.
Do you like the look of the Samsung Galaxy Note 3 Neo?