Samsung Galaxy S5 is more flexible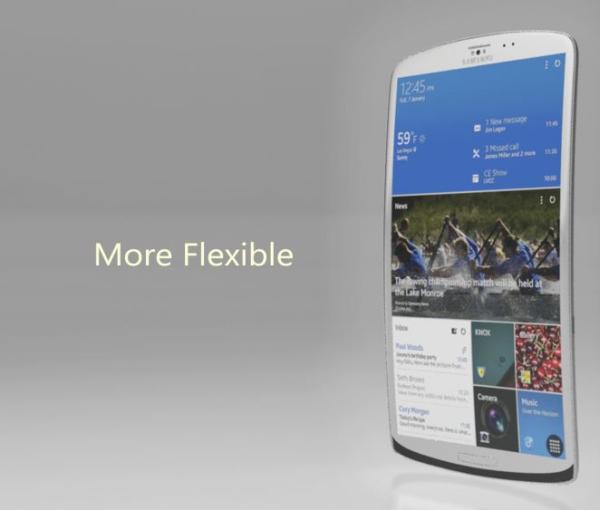 There is a lot of hope this year that Samsung offers something a little different with its flagship range of smartphones, and all the rumours and speculation emerging is pointing to this possibility. In the meantime the Samsung Galaxy S5 design we have for you today is more flexible.
We have long heard rumours that Samsung may offer a Galaxy S5 with a flexible display for 2014 or at least a device made from a new material. Now today the image that you can see on this page is a concept phone which is the work of designer Ashraf Amer.
As you can see it features a flexible form factor featuring a 5.25-inch 4K OLED touchscreen display that is protected by a scratch proof glass covering, and this Galaxy S5 design features a fingerprint scanner while we have recently heard from the company that the device coming in March or April could actually have an iris scanner.
Strangely this device is powered by an Octa core MediaTek processor running at a clock speed of 2GHz, but this is coupled with 5GB of RAM, while on the rear of the device we have a 16-megapixel camera with the new low light technology the company has developed.
Around the front is a 5-megapixel shooter for all those video conferences and self portraits which is also capable of 4K video recording, while on the back is some speakers capable of producing stereo surround sound.
Do you like this design?
Source: Concept Phones.