Cool math games for primary school kids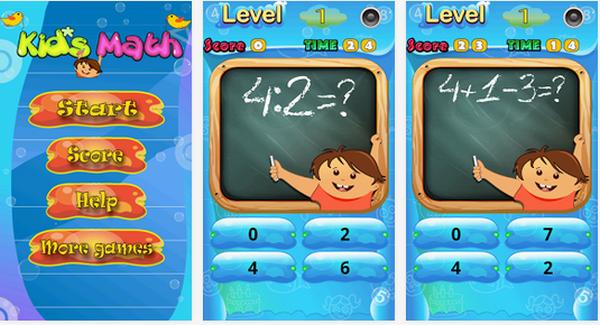 Mobile technology has advanced in the last few years in a way that now allows parents or teachers to educate children of various ages in a number of subjects. For our readers today we have some cool math games for primary school kids for both the Android and iOS platforms.
First up for Android users is the free Kids Math application that helps users improve their math calculations speed, and features 8 different levels with the questions getting harder as you progress through the levels.
The aim is to pass all 8 levels within a certain time and each level has 10 math questions, and to start with you get 45 seconds with an additional 4 seconds added for each correct answer or 6 seconds taken away for incorrect ones. To find out more or to download hit Google Play.
Math Stars for iPad promises to bring a new and innovative way to learning maths and is fun for all ages to enjoy, and features questions on addition, division, multiplication, and subtraction. There are three difficulty levels that each have different lengths of time to complete.
Players get extra points and time by solving problems along with bonuses for questions correctly answered at higher levels, and has ten levels that increase in difficulty as you go on. Maths Stars for the iPad can be found on the App Store for £0.69/$0.99.
The recently updated Math Run Android app asks maths questions at key points of the game to allow the player to progress or earn specific rewards, and contains five playable characters that set the level of difficulty and type of math questions that are asked during the game.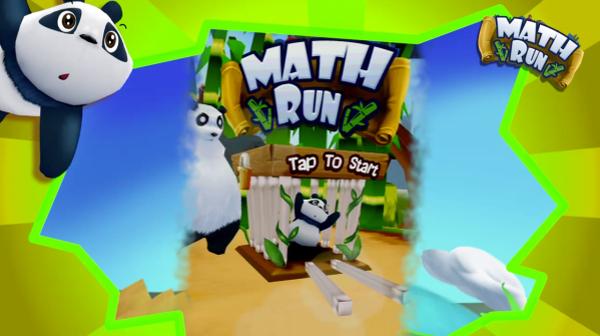 Players can help a little panda escape by using great reflexes and answering math questions, and as you run you will also learn the history of Carl Gauss, Leonhard Euler, and Pythagoras. Users tilt the device to move left or right or swipe to jump or slide under obstacles, and this game is available free from Google Play.
Playful Minds for iOS is based on the US and UK curriculums and is aimed towards 5 to 8 year olds that provides a fun but educational experience for users, and has been designed with the help of teachers.
The app uses both on screen and voice directions and the exercises are designed to encourage users with any mistakes explained, and parents can follow their child's progress via completed score charts in all categories, and the app can be downloaded free from the App Store.