LG G Flex UK price unlocked or contract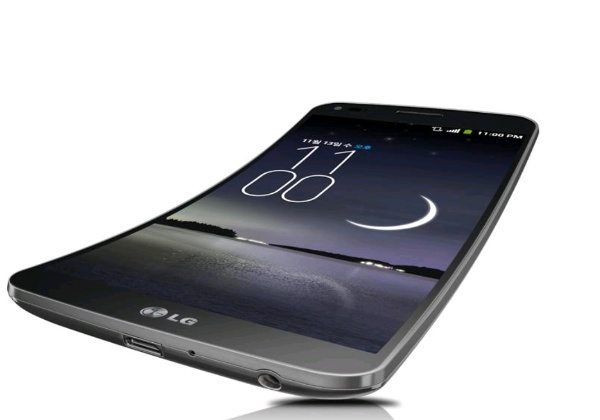 The LG G Flex is a very desirable looking smartphone with its curved design making it stand out from the crowd. If you're in the UK and have been waiting for this phone to arrive there we now have further news on this. We have details of the LG G Flex UK price either unlocked or with a plan.
It seems to have been a long wait for the LG G Flex to arrive but last month we informed readers that the LG G Flex release in the UK would take place in February. This is still the case but whereas previously the price was missing in action, we now have prices from two different sources.
From the pricing of the phone in Korea we suspected the LG G Flex would be pretty pricy when it finally arrived for sale in the UK and that has turned out to be correct. Expansys is an online retailer and the company is now taking pre-orders for the LG G Flex at an unlocked price of £689.99.
If you'd rather buy on a contract then Carphone Warehouse is also taking LG G Flex pre-orders. The retailer is offering the phone with various contract plans available on different carriers. For example on O2 you can pay £49 for the handset and then £57 per month for 24 months. This will get you unlimited minutes, unlimited texts and 8GB of data per month.
Alternatively you can pay £79 up front with payments of £52 per month for 24 months on O2. This plan offers unlimited minutes, unlimited texts and 5GB of data per month. You can check out other Carphone Warehouse tariffs here.
LG has not yet announced official pricing of the LG G Flex for the UK so prices could vary by the time the phone becomes available next month. The prices so far certainly indicate that the LG G Flex will be costly though.
Only you can decide if you feel the LG G Flex is worth the money, but as a reminder it has a 2.26GHz Snapdragon 800 quad-core processor, 6-inch display with resolution of 1280 x 720, 2GB of RAM, and 32GB of internal storage. It also has a 13-megapixel rear camera, and 3500 mAh battery and it runs the Android 4.2.2 Jelly Bean operating system.
What are your thoughts on the above LG G Flex pricing for the UK? Are you tempted to buy this Android smartphone? Let us have your comments.