Myth Defense 2 Dark Forces Android app update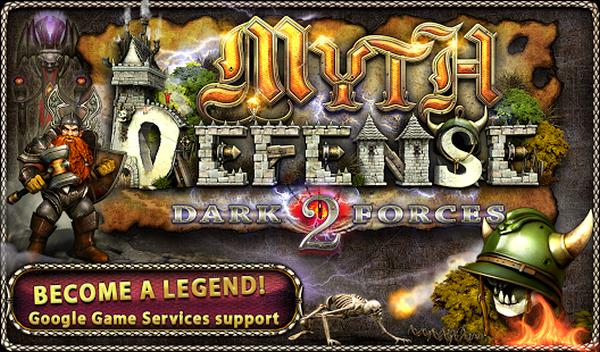 There are a number of good quality games available across the various mobile platforms that cover a number of different genres, and today we have news of the Android app called the Myth Defense 2 Dark Forces title that has received a new update.
This title is a tower defence type game that has some original features such as random maps, alchemy, campaign, and much more along with some stunning graphics and balanced gameplay. There is a free version of the app along with a full paid for version that is currently available at 50% off.
The game has 4 maps along with a random map in the Battle mode, and campaign has 50 missions with 22 different types of towers and 3 types of traps available. There are also 40 levels of hardness and the higher the level the greater reward you will get.
A few days ago the game was treated to an update that brought with it a fix for the bug that would stop shooting at higher levels, modified some maps, software gfx mode visual issues addressed, Jet Mace logic enhanced, machine gun range increased, Rune of Expanse distance increased to 40%, and hardware suffering OpenGL issues the developers have added a fine tune gfx setup.
Myth Defense 2 Dark Forces is available via the Google Play Store for hardware running Android 2.3.3 or later with the game gaining many positive reviews.