Nokia Normandy Android phone appears again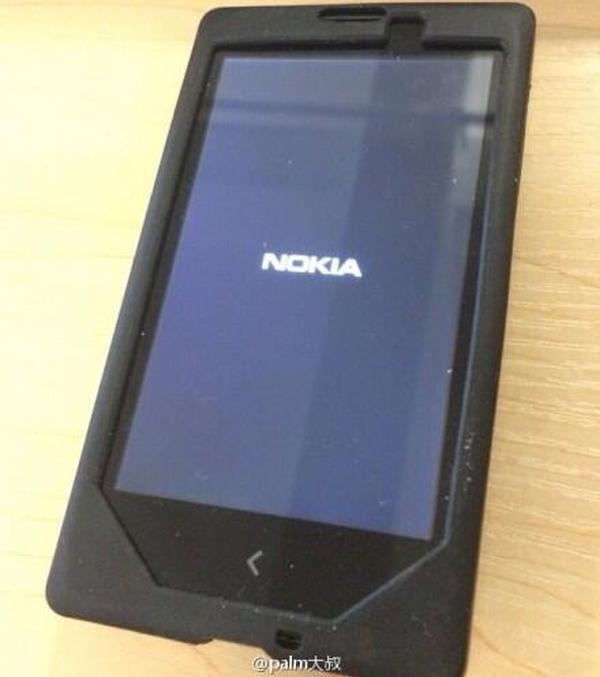 Over the last few months we have been hearing news about Nokia working on its own Android mobile phone since before the takeover deal was agreed with Microsoft, and now the Nokia Normandy is seen again with the chances of an eventual release still hoped for.
Recently we have seen alleged images of the handset with screenshots on display, and the handset has also apparently been seen with some benchmarks running the Android 4.4 KitKat operating system and powered by a Qualcomm processor.
Now the image that you can see on this page has come via a Chinese Twitter user going under the name of @seamissu, and is supposedly the engineering prototype of the Nokia Normandy. The display has Nokia branding as the handset is being powered up along with a capacitive back button, but the rest of the device is covered in a casing.
Unlike before though this a live image of the device with recent rumours suggesting that Nokia has been working on its own operating system for the device that will be Android based, and has reminded some of the Nokia Asha range of smartphones.
The company may still release the hardware despite the Microsoft takeover but it is still looking unlikely now, but we should know more by the time of the MWC 2014 event next month. What we do know is that the device has dual SIM support which is a popular feature in emerging markets.
Do you hope this handset gets released?