Samsung Galaxy S5 prophecy and early visualization
This year of 2014 two smartphone will take the year by storm with innovation and fan base, these are of course the iPhone 6 and the Samsung Galaxy S5. So far to date we have nothing but concepts and now it is all about the SGS5 prophecy and early visualization.
There have been so many Samsung Galaxy S5 concepts to date as well as the brand new TouchWiz UI for the smartphone as well that was leaked by @evleaks, now there is a new Samsung Galaxy S5 render based on rumors thanks to Yugatech.
The sketch shown below is not what you call the best in the world, but you do get a rough idea of what could be when it comes to the new Galaxy S5 design. This is basically an early visualization of what could be making this handset a prophecy.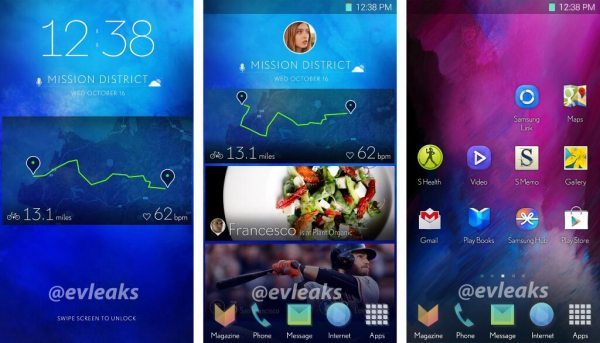 The Samsung Galaxy S5 will be a revelation of divine will just like the Galaxy S4 is, but the S5 will be the superior successor that will provide new abilities and inspirations.
The photo above is not a 3D render but a basic drawing and mentions that it all about the display, could come with an eye scanner, a brand new TouchWiz UI, new camera technology, as well as a new design and a new feel in the hand. It is ok saying it will have new this and new that but what is the point without giving specifics.
There are no physical buttons, this new Samsung Galaxy S5 could come with the above as well as 4 GB of RAM, 2K display, Snapdragon 805 processor, and probably the new Samsung ISOCELL imaging technology and a 4G LTE variant.
Samsung Galaxy S5 London launch party teased, we had already reported that the Galaxy S5 would not be at CES 2014 and we were right to think that, it now looks like MWC 2014 is the place to shine. The flexibility concept idea may be a good idea for some, but we cannot see this ever releasing — for more information on the Samsung Galaxy S5 please read more here.
Could the Samsung Galaxy S5 really look like this with the above features? What we do know is that the S5 and iPhone 6 will be the phones to beat.