Tablet security lock for iPads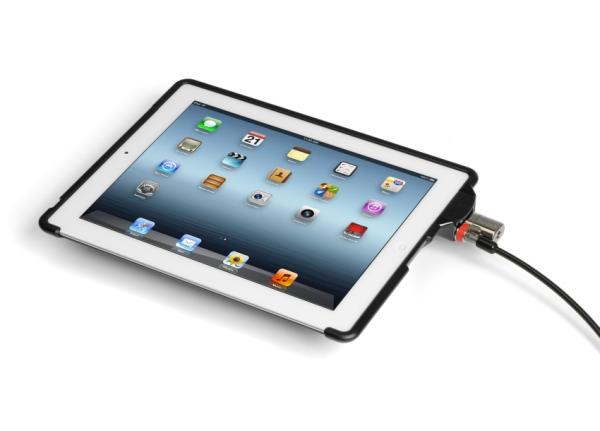 With the increase in ownership of expensive mobile devices and the way these are now used accessing sensitive information that can include banking details, many of us will worry about our smartphones or tablets falling into the wrong hands. The Tablet security lock for a range of different iPad's may help alleviate these fears a little though.
We get to see a huge range of different cases for our smartphones or tablet PCs but the SecureBack Case & Lock that you can see on this page offers a little more than just protection for your mobile device.
The case is available for owners of the iPad 2, iPad 3, and iPad 4 and will protect your device from the bumps and scratches that life can throw at it, but will quickly secure your iPad with one click via the ClickSafe Lock.
It has been designed to be the easiest to use lock available and will also work with a users existing Apple Smart Cover to provide even more protection and provide great typing and viewing angles. The ClickSafe lock is positioned on the same side as the cable connector for better cable management, and the built in deflectors will increase the volume from the devices speakers.
The case is available here and priced at $79.99.
Do you like the look of this case?