Charter TV app update for Apple users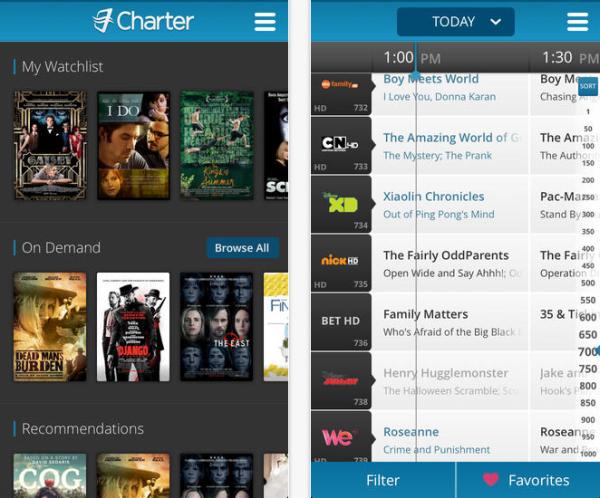 With the advancement in mobile technology and the growth in content, it is now far easier to view our favourite TV programs even when we are not at home, and this has been helped by the various applications that are available. Streaming content is also easier to do at home now thanks to the numerous services now available, and today we have news that the Charter TV app has seen an update for Apple users.
The Charter TV application for iOS allows customers of the company to stream more than 100 live TV channels within their home network, and search through thousands of on demand programs and TV listings.
Users can also set their DVR to record content or add titles to a watch list for viewing at a later time, and your Apple device can even be used as a remote control to send content to a TV. There is also a Kid Zone option that allows parents to easily find and limit content suitable for young children.
The application has recently been updated to provide a number of bug fixes, and also add enhanced screens to help with login requirements. There is also a fix for the erroneous VPN message when some users attempt to live stream.
The Charter TV application is available on the App Store for owners of the iPhone, iPod Touch, and iPad running iOS 5.1 or later.