HP Pro x2 Windows tablet with keyboard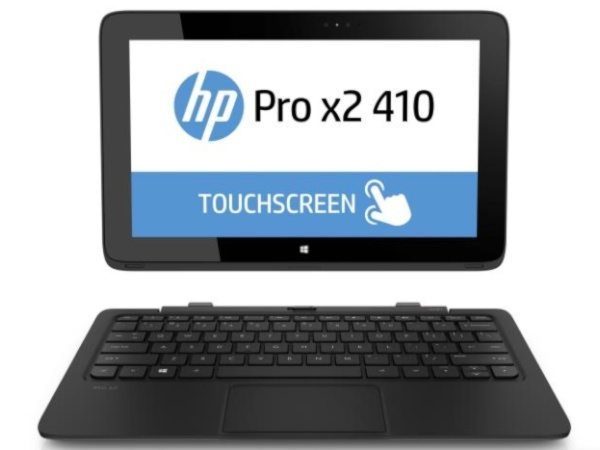 There's another new addition to the tablet market as an HP Pro x2 Windows tablet with keyboard has just been introduced. This hybrid tablet/laptop is aimed at the business market and is officially called the HP Pro x2 410.
This new tablet has an 11.6-inch display with resolution of 1366 x 768 and it packs either an Intel Haswell Core i3 or Core i5 processor. Although HP offers other Windows tablets with keyboards of this size, the HP Pro x2 will benefit from the extra processing power from the Intel Core processor options.
As well as a choice of Core processors, buyers will have the option of models with up to 256GB of internal storage. There are separate batteries in the tablet and keyboard and when being used together battery life of around 12 hours is claimed.
On its own the tablet weighs around 1.8 pounds, although when being used as a laptop with the keyboard dock as well it weights around 3.8 pounds. The HP Pro x2 410 has a 2-meagpixel camera on the rear and the same for the front and users can also benefit from Beats Audio.
For business users the tablet offers a TPM security module. The HP Pro x2 Windows tablet is priced from $899 depending on configuration. Are you tempted to purchase the HP Pro x2 410 tablet/laptop hybrid device? Send you comments to let us know what you think about this new HP offering.
Source: Cnet