Motorola Moto X UK and Europe release and price set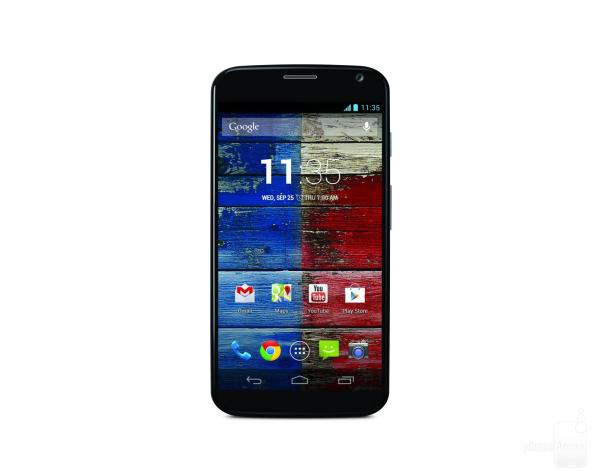 Since Google acquired Motorola we have started to see the search engine giant's presence over the manufacturer with a couple of new desirable handsets made available for differing reasons. Now the Motorola Moto X UK and Europe release and price has been set by the company.
Last week we heard how a press invite had been sent out suggesting that we would see the Motorola Moto X in the European region this week, and now the company has officially announced that the device will shortly be available in the UK, France, and Germany beginning next month, February 1st.
The handset will cost consumers in the region £380 or €429 and will be available on monthly contracts starting at £25 each month in the UK. This compares to the device costing $399 in its home country so other regions are not going to get it as cheaply.
To recap the Motorola Moto X features a 4.7-inch 720p HD AMOLED touchscreen display which is powered by a dual core Qualcomm Snapdragon processor clocked at 1.7GHz and paired with 2GB of RAM.
The device comes with a 10-megapixel rear facing camera capable of 1080p video capture at 30fps, and around the front is a 2-megapixel shooter. This is powered by a 2,200 mAh battery and the device comes with either 16GB or 32GB of internal memory that isn't expandable.
At the time of writing there is now information if the Moto X will come with the Moto Maker customization options that US consumers have.
Will you be getting the Motorola Moto X?
Source: Cnet.