iPad Air 2 and what may be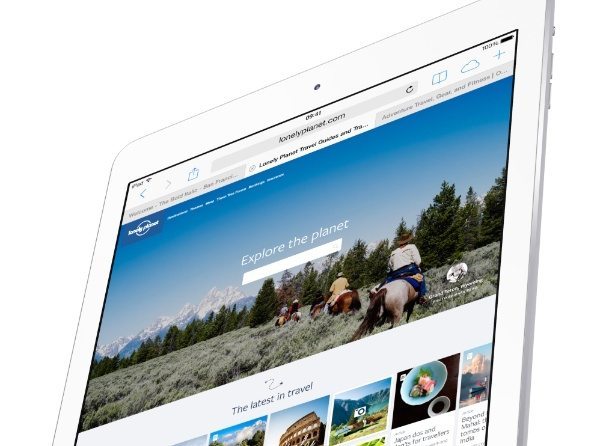 While many people are still getting to grips with Apple's iPad Air there are also some looking ahead to the next iPad Air for release in 2014. Today we want to consider the iPad Air 2 and what may be, and we'd be really interested to hear input from readers about this.
Last year Apple came up with a new branding for the iPad, dubbing it the iPad Air because of its new slimmer and lighter form factor. The iPad Air has been another big hit for Apple, with many people impressed by its new design and what it has to offer in the way of specs and features. We'll detail just some of the things we've heard so far about the iPad Air 2.
One of the first things to consider is the name of the iPad Air for 2016. It might not be the iPad Air 2 although that would seem logical. Other possibilities include the iPad Air Pro as has been rumoured recently (concept here), but there's a chance that this could be a separate tablet altogether. Whatever the next full-sized iPad is called, you can bet we won't know the name for sure until Apple announces it.
There has also been speculation for some time that Apple will launch a larger iPad that could be the rumored iPad Air Pro. Rumors have repeatedly pointed to a new iPad that will have a 12.9-inch display but this is an unknown quantity at this stage.
Another possibility for the iPad Air 2 is a Touch ID fingerprint as was introduced on the iPhone 5S. Lately we've also heard talk of Retina scanner prospects for future devices so we cannot rule that out either.
Occasionally there has also been talk of new display technology being used for the iPad Air 2. This IGZO technology could offer better reaction speeds and would also enable the display to be made thinner, which of course leads to the possibility of an even slimmer iPad Air 2.
Before the current iPad Air was launched there were also rumors that Apple was producing a new Smart Cover with keyboard for the device, but that failed to materialize. Is there then a chance that this accessory will come to the iPad Air 2?
Another specification that was discussed for the iPad Air was 802.11ac Wi-Fi but this also didn't come to fruition. Maybe we'll see Wi-Fi 802.11ac on the iPad Air 2 instead. There are plenty more possibilities of course and among the most likely are improvements for the processor, storage and camera.
The iPad Air 2 could also be available in a wider choice of colors other than the Silver or Space Gray options currently offered. There are plenty of unknowns at the moment and we haven't seen any leaked images to date, so the iPad 2 is a mouth-watering prospect. One thing we can be almost certain of though, is that it will run iOS 8.
As far as an iPad Air 2 release date is concerned it seems likely that it will appear next fall, around a year from the launch of the original iPad. However, it has to be said that Apple has sometimes surprised us with a minor refresh of a device that has arrived sooner than expected.
Taking all of this into account there is plenty of potential for the iPad Air 2 and there are likely to be many more prospects discussed over the next few months. We'd really be interested to hear from readers about the next iPad Air so please send us your comments.
What would you like to see for the Apple iPad Air 2? What aspect is more important to you above anything else?