Sony Xperia Z1S review shows pros and cons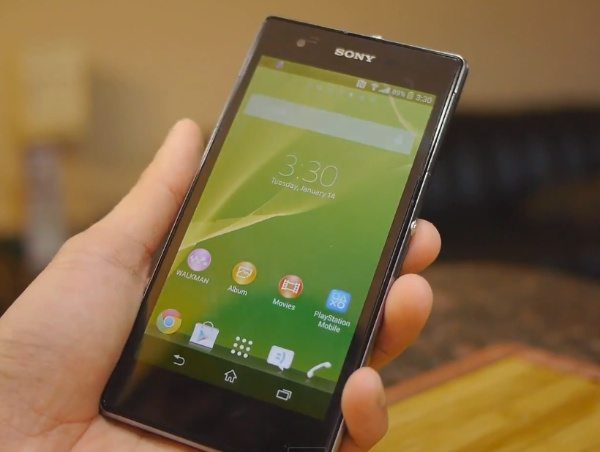 The Sony Xperia Z1 has many admirers and Sony recently introduced a refreshed version called the Xperia Z1S. This new smartphone is exclusively for T-Mobile in the US and is attracting plenty of interest. Today we have a Sony Xperia Z1S video review to show readers that might help you decide whether this is the right phone for you.
We recently gave readers release, price and specs information for the Xperia Z1S. We also noted that the phone could be used as a remote control for your PS4, made possible with the pre-loaded PlayStation app.
The Xperia Z1S has top-end specs including a quad-core processor, Full HD display, 2GB of RAM and a 20.7-megapixel rear camera. It's also waterproof and dustproof, something that will come in very handy for the more clumsy among us!
The 8-minute YouTube video that you can watch below this story is one of the first video reviews of this phone. It begins by showing the design of the phone, giving some good looks all around the handset. It has a premium look and touch although it's noted that it is prone to showing fingerprints and smudges.
You then see the Xperia Z1S being dunked in water to demonstrate its waterproof qualities and the video continues with details of the display (some disappointment here). You'll then get a hardware tour where the camera is discussed (with sample images and video footage shown later) and then the operating system and UI are demonstrated.
The video also includes details of the processor and storage with benchmark results shown, as well as features, apps, call quality, battery and more. At the end of the video you'll see pros and cons listed for each. We won't give away all the details but overall the phone scores a very high rating of 8.5/10.
You might also be interested in our recent comparison of the Samsung Galaxy Note 3 vs. Sony Xperia Z1S here. It would be good to hear your comments when you've taken a look at the Xperia Z1S review below. Have you already decided to make this your next smartphone purchase?