Swiftkey beta emoji update, full change log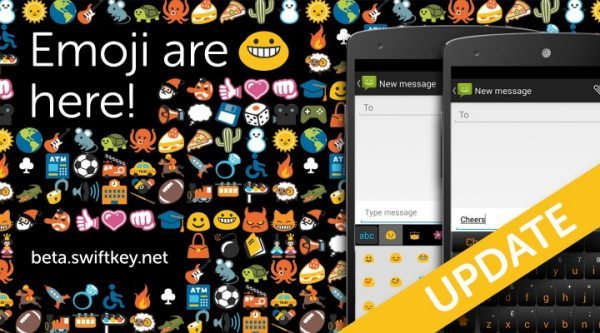 Swiftkey beta users will be very happy indeed with the latest update that has released, which now adds a new emoji UI layout.
The update is rather large and those using Swiftkey beta will notice a lot of changes, including the new emoji keyboard UI, backspace bar, gestures to switch tabs and much more.
The full change log shows that the new Swiftkey beta update has added secondary characters on the top letter row modified when number row is enabled, fixed performance issues when switching between tabs, much larger Emoji appearance and redesigned emoji UI.
Along with the new changes many issues have been fixed, emoji had a problem when disabled that still predicted, other problems that have been fixes includes general memory, and Ice theme used extra RAM has been sorted.
The keyboard used to freeze has been addressed in this new update, as well as issues when syncing, problem with Trending Phrases not updating and incorrect vibration feedback when scrolling have all been fixed.
You can download the updated beta right here, even thought the update is fairly big some users still want more. Some have said that they want the 'four-arrow key' integration, but will developers ever bother with this.
Have you installed the new SwiftKey update yet?