LG G Flex bump problem played down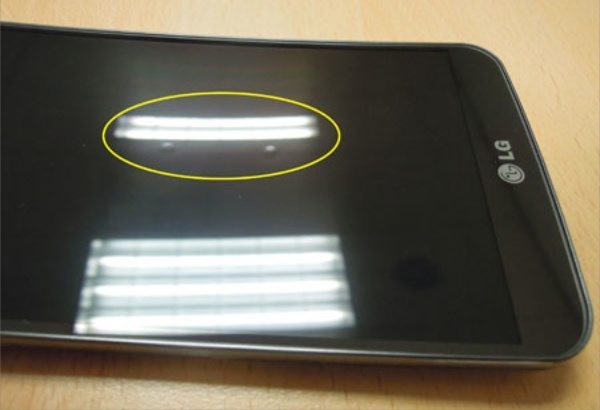 The LG G Flex smartphone has created quite a stir on the mobile market because of its curved flexible design and self-healing properties. However, it's now reported that the LG G Flex has a bump problem, and LG has acknowledged this issue with the phone although played down its significance.
The G Flex was initially released in November but with limited availability. It is slowly arriving for sale in more regions though, for example it will see a UK release next month and will be available from three of the major US carriers at some time this quarter.
If you're considering purchasing the LG G Flex its design certainly makes it stand out from the crowd and it also has some top-notch specs. It might be good to be aware of this 'bump' issue before you buy though.
Much has been made of the flexibility of the G Flex as the handset can be bent but will then quickly regain its original shape. However, it's now reported that if this happens the handset can then show small bumps on the display.
It's reported that LG already knew about this problem before the phone was launched. Below you can see an image captured by Korea Times that clearly shows a couple of small bumps on the display of the G Flex.
The photo was taken in a store and the salesperson even said that this issue was evident on all of the G Flex models he'd seen. As well as this the Korea Times cited a Korea Display Industry Association official who said the company knew about some technical issues and had been hesitant to release the phone because of this.
LG issued a statement to Korea Times saying, "Because key components inside the G Flex such as the glass cover, OLED display, battery and frame are elastic, excessive or frequent force that flattens the device may produce bumps. The issue has no relation to the performance and quality of the device."
The company said that any such bumps produced would disperse over time. It also advised that if users particularly wanted to get rid of the bumps they could do so by pressing the area on the glass cover.
While it's reassuring that this issue doesn't affect the use of the phone or its performance, there may be some owners of the device who feel that LG should have informed potential customers about this issue. We'd like to hear what you think about this.
Are you already an LG G Flex owner, and if so have you noticed this bump problem on your device? Maybe you are thinking of buying the LG G Flex when it releases in your region? If so, would this issue put you off purchasing the smartphone?