Pantech Vega Iron 2 leaks and intrigues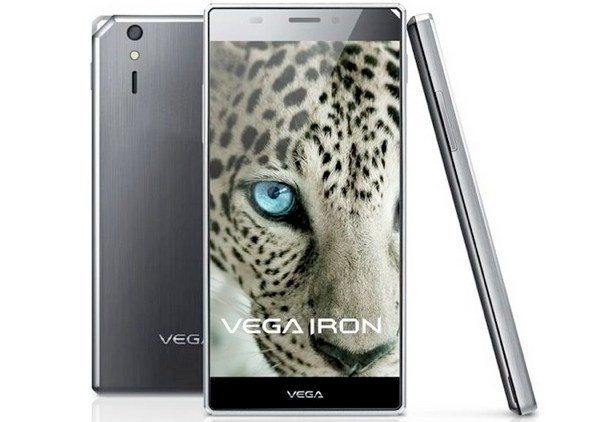 When the Pantech Vega Iron was released last year its beautiful styling and some top specs won a fair amount of admiration. Now the Pantech Vega Iron 2 has been leaked and early indications are that this could be on a par with the upcoming Samsung Galaxy S5.
Pantech smartphones are mainly available in the company's home country of South Korea but occasionally some of its smartphones have been launched in other regions such as the US. That could also be the case with the Pantech Vega Iron 2 although there's no official word on that yet.
The Pantech Vega Iron 2 is being touted as a high-end smartphone and the word is that it could launch in April. This is around the time that the arrival of the Samsung Galaxy S5 is also anticipated. Apparently the Vega Iron 2 could feature a fingerprint scanner, as has already been used on some previous Android Pantech smartphones.
It's thought that the Vega Iron 2 will have a metal body, which many potential customers will be pleased to hear. It also seems likely that it will have a similar sized display to the current Vega Iron at around 5-inches.
The original Vega Iron (pictured here) display only had 720p resolution but it's possible that the Vega Iron 2 could step up to Quad HD resolution of 2560 x 1600. A screen with this resolution has also been rumoured for the Galaxy S5 but of course this remains to be seen.
We'll bring more info about the Vega Iron 2 as we hear it, but at this early stage we've heard enough to make us intrigued by this upcoming Pantech device. Are you interested by the possibilities for the Pantech Vega Iron 2?
Source: ZDNet (Google Translated)