Samsung Galaxy Note 3 Neo pays FCC visit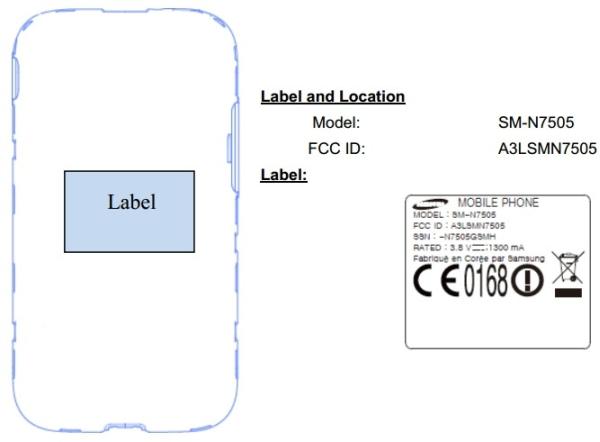 The Samsung Galaxy Note 3 was released to the buying public late last year and in many people's eyes is the best Android smartphone currently available. Trouble is not everyone can afford to purchase the device but we soon heard rumours that Samsung were going to provide a Lite version of the handset, and now the Galaxy Note 3 Neo pays a visit to the FCC ahead of a release.
There have been a number of leaks about the Samsung Galaxy Note 3 Neo in the last couple of weeks that more recently included the specifications and performance of the device. Now it has made a visit to the FCC with the model number of SM-N7505, which looks to be the LTE version of the smartphone.
The FCC visit confirms that the device is using LTE band 5 that is usable in the company's home country of South Korea, and the FFC listing also shows the image that you can see on this page that fits in with previous images of the device.
So far we have seen that the device looks almost identical to the Note 3 with its faux leather rear cover, but has a smaller 5.5 Super AMOLED display at a 720p HD resolution. One thing it does have over the flagship Note 3 is its processor that is a Hexa Core unit using Heterogeneous Multi-Processing so all six cores can run together.
Other specs include an 8-megapixel rear facing camera paired with a 2.1-megapixel unit around the front, 2GB of RAM, and a 3,100 mAh battery keeping everything switched on. The device is expected to make its debut at the MWC 2014 event at the end of next month so we don't have too long to wait now.
Source: Blog of Mobile.