Temporary Amazon Kindle Fire HD price drop for all versions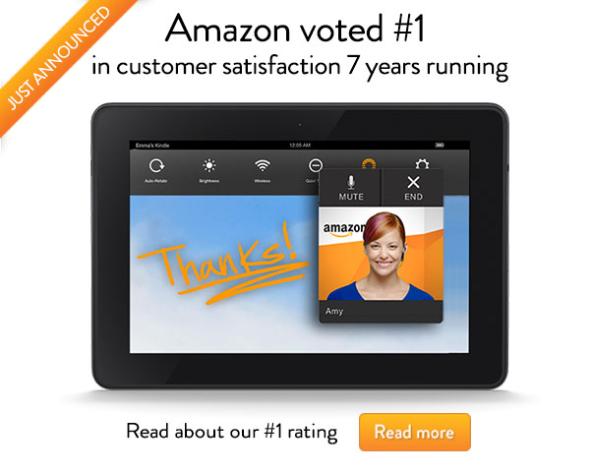 If you are in the market for a new Tablet PC you may want to consider one of the Amazon Kindle Fire HD range that is now subject to a temporary price drop for all versions of the device.
Amazon has today been sending out emails to its UK customers telling them that the retailer has again been voted the number one for customer satisfaction, which is for the seventh year in a row according to the Foresee Experience Index: UK Retail Edition.
To celebrate this achievement the company is offering its customers the chance to purchase a Kindle Fire tablet PC with a £25 discount. This price drop is valid on all versions of the Kindle Fire HD and can be claimed by entering the MAYDAY25 code at the checkout.
The offer has got to be claimed in the next few days and will expire at 11:59pm on January 20th, and means you can pick up the Amazon Kindle Fire HDX 7 for £174 using the offer for the 16GB version. The Kindle Fire HDX 8.9 16GB model will set you back £304 using the discount code.
Although it has to be remembered you only have a few days to receive this offer and it doesn't matter if you are not already a customer of the retailer because as soon as you go onto the website the discount code and terms and conditions are provided.