QuizUp Android release reinforced, uncertain WP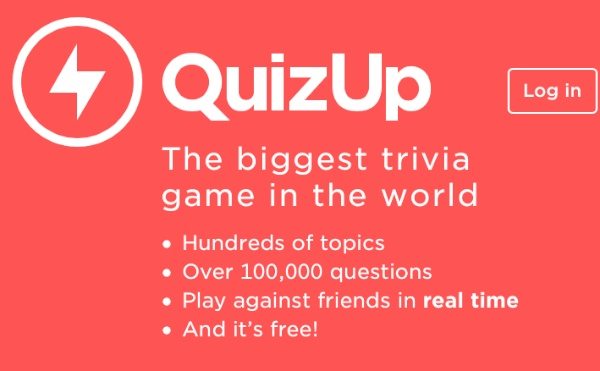 QuizUp is an app that is seeing massive popularity at the moment although as yet it's only available for the iOS platform. We've been following the progress of QuizUp for Android, and now it has been reinforced that the QuizUp Android app will release by the end of this month. There's also some uncertain news on a Windows Phone version of QuizUp.
QuizUp for iOS users released in November and we know from the many comments and emails we've received that plenty of readers are really eager to find out when the Android release of QuizUp is coming. Therefore it's great news that Android device owners won't have to wait too much longer before they can join iPhone and iPad users in the fun.
Back in December when we discussed QuizUp for Android we informed that the Android version was being aimed at a release timeframe of January 2014. More recently we began a QuizUp Android app countdown, and because there had been no more official news on this we hoped a January launch was still likely.
Now this has been further officially reinforced with a Twitter post from the QuizUp team last week. There are many people following QuizUp on Twitter asking for news on the Android version of the app, and on January 13 in response to another question on this the team tweeted, "Soooon duuude… we're aiming to release the Android version at the end of this month!"

That will be welcome news for the many people waiting for the Android QuizUp app and seems to be reassurance that it's still on schedule. There's also been some interesting news on a possible Windows Phone version of QuizUp.
WMPowerUser reports that Daniel Gary known from Itsdagram is developing a third-party Windows Phone QuizUp app. This follows a tweet from Daniel Gary containing an image of the UI of the app. However, the reason we say this is uncertain news is that it's not clear whether this WP QuizUp version is authorized in any way.
It looks as though we'll have to wait a little longer to hear more about that, but in the meantime Android device users will be pleased to know that QuizUp for Android still appears to be on track.
Are you one of the many people waiting for the QuizUp Android app to arrive? Maybe you have a Windows Phone device and are waiting for more news on a possible QuizUp WP version? Let us have your comments.