Nokia Smartwatch design with Snake game finalized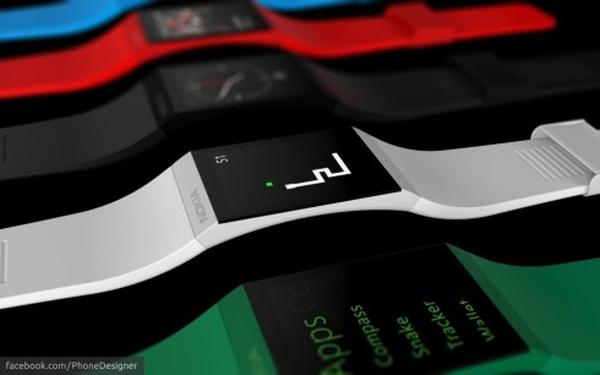 This year we could see more manufacturers releasing their take on a smartwatch which could include Apple along with a new model already in development from Samsung. Finnish manufacturer Nokia has also been rumoured to be working on such a gadget, and the Nokia smartwatch design we have you today has been finalized with the Snake game in tow.
Just over a week ago we brought you a Nokia smartwatch design courtesy of Phone Designer that was a work in progress. Now the design has been finished and shows us a look at the operating system that is based on Windows Phone.
The watch has a touch screen with no physical buttons or connections except for a single reset dot on the rear, and is based on earlier leaks about such a device. The device would share data via Bluetooth, NFC, and Wi-Fi while featuring wireless charging.
The designer has also included the popular Snake game that was found on older Nokia mobile phones such as the 3310 back in the day. There are a number of different images of the Nokia smartwatch in a variety of colours, and in our opinion looks a rather stylish watch that many consumers would like to own.
We just need Nokia to release such a product now and should possibly employ the services of the Phone Designer.
Do you like this Nokia smartwatch design?