ZTE Geek to go Tizen at MWC 2014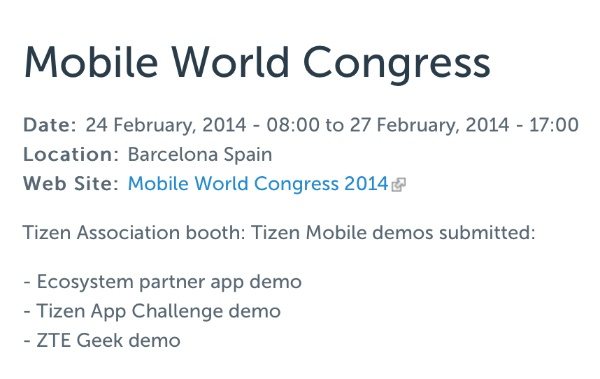 There may be some avid phone enthusiasts among our readers who remember the ZTE Geek that launched for China last year. This was an Android smartphone but now it appears that we will see the ZTE Geek go Tizen at MWC next month.
There are plenty of people who are really interested in developments of the open-source Tizen platform who might be interested to hear this latest speculation. Mobile World Congress take place in Barcelona at the end of February and this latest news stems from leaks about the Tizen booth that will be at the event.
Tizen Mobile demos that have been submitted include an Ecosystem Partner App demo, a Tizen App Challenge demo, and last but certainly not least, a ZTE Geek demo. When the ZTE Geek was launched it was the first smartphone that packed the Nvidia Tegra 4 processor and now it looks as though the Geek could be making waves for another reason.
Previously there have been reports of a pre-MWC event taking place on February 23 where new Tizen devices are expected to be shown. One of these devices has been widely anticipated to be a Samsung smartphone although nothing has been confirmed yet.
However, it does look as though the ZTE Geek could be making an appearance at this pre-event following this latest news, so we'll be watching with interest. While we wait to hear more about a Tizen ZTE Geek you might be interested in checking out a new concept design of a Samsung Galaxy Innov8 Tizen phone here.
Have you been following developments about the Tizen operating system? Are you keen to get a look at a ZTE Geek running the Tizen OS? Let us know with your comments.
Source: Tizen