HTC One Max vs Oppo N1 shows clear winner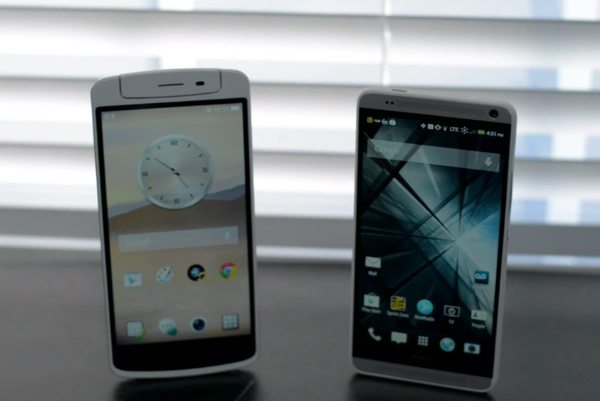 The HTC One Max and Oppo N1 phablets both arrived in the latter part of last year and are worthy of your consideration if you are a fan of smartphones with larger displays. If you have these on your shortlist then you might be interested in an HTC One Max vs. Oppo N1 comparison review on video.
The HTC One Max is a larger version of the HTC One flagship, with the notable addition of a fingerprint scanner. Meanwhile the Oppo N1 is a new flagship phone for Oppo and has been praised for its build quality among other things.
Both have quad-core processors, 5.9-inch Full HD displays, and 2GB of RAM and both come with either 16 or 32GB of internal storage, although the storage for the One Max is expandable via microSD to 64GB. The HTC One Max runs Android 4.3 Jelly Bean while the Oppo N1 runs the ColorOS based on Android 4.2 Jelly Bean.
They have a lot to recommend them and the 11-minute YouTube video beneath this article will give you some further insight into these two phones. The video begins with a brief overview of both phones noting some of the similarities between them.
It then goes on to details some of the specs as well as showing the designs with some nice close-up looks at the handsets. It continues by moving onto the software experience. This shows what you can expect from the operating systems and some of the features.
The fingerprint sensor of the One Max also gets a mention as well as the O-Touch feature of the Oppo N1 but there are some reservations about how these work, or don't! The video also details the cameras on each phone with image samples and video footage shown.
At the conclusion of the video the reviewer points out some good points on each but comes up with a clear winner. We don't want to give that away as you might want to see for yourselves but we would like to know if you agree with the verdict.
Would you prefer the HTC One Max of the Oppo N1? What is the major factor behind your decision? We're always interested to read your comments.