Nokia Lumia 625 takes a turn with Black update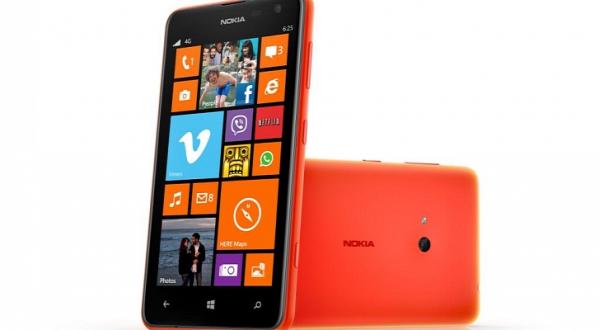 Both Nokia and Microsoft have been busy improving the Windows Phone 8 experience by providing users with new firmware updates that add new features and improve performance. Now the Nokia Lumia 625 is the latest handset to get a taste of the Nokia Black update.
Nokia started to push out its Black firmware update earlier this month and we have already seen some of the improvements that it has brought to the camera performance on certain handsets. Now owners of the Nokia Lumia 625 are beginning to receive notifications that the firmware update is available for their handset.
The update is also bringing new firmware that allows users of the devices to have access to a number of new features. This includes the likes of being able to switch the auto rotation feature on or off, Driving Mode, Bluetooth tethering, custom ringtones for messages, new accessibility options, and improved storage management.
Users will also have the ability to close applications from the multi task menu along with the all new Nokia Camera app, but this won't include such things as Nokia Beamer or Nokia Refocus as these require 1GB of RAM.
The overall performance of the handset will be improved and to check if the update is ready for your handset yet you can check manually via the Phone update option in the Settings menu. Hopefully this will mean that the likes of the Nokia Lumia 520, 620 and 720 will also be updated soon.
Source: Techivian.