New Samsung TouchWiz UI may come to Galaxy S3, Note 2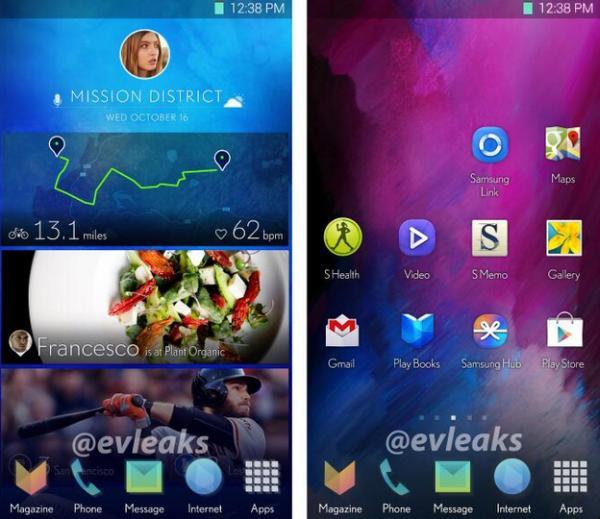 The Samsung TouchWiz UI that is currently available is either loved or hated by some users and is in need for a bit of an overhaul. Going on recent leaks this certainly looks to be a possibility this year as the New Samsung TouchWiz UI is being tipped to arrive on the Galaxy S3 and Galaxy Note 2 at some point in the future.
At the beginning of this month some screen shots appeared that were claimed to be a new operating system that Samsung was working on, and a couple of days ago more images emerged again showing a redesigned UI.
Now sources are claiming that this new operating system will eventually find its way to both the Samsung Galaxy S3 and Galaxy Note 2 in future firmware updates. Currently there is no timescale given for its arrival and you would have thought that both the Galaxy S4 and Note 3 would get treated to it first after its official unveiling that is believed to come with the S5.
We recently heard that the two 2012 flagship smartphones will be getting the Android 4.4 KitKat update by the end of March, 2014. So this incremental firmware update is likely to come at some point after this timeframe considering it is doubtful that Samsung would have released the S5 by then.
Of course this new software hasn't even been made official yet so these rumours have to be taken with a pinch of salt, but by the time we arrive at the Samsung Unpacked 2014 event things should be more clearer one way or another.
Do you think Samsung TouchWiz is overdue a makeover?
Source: AndroidSaS.