Red Nexus 5 release looks imminent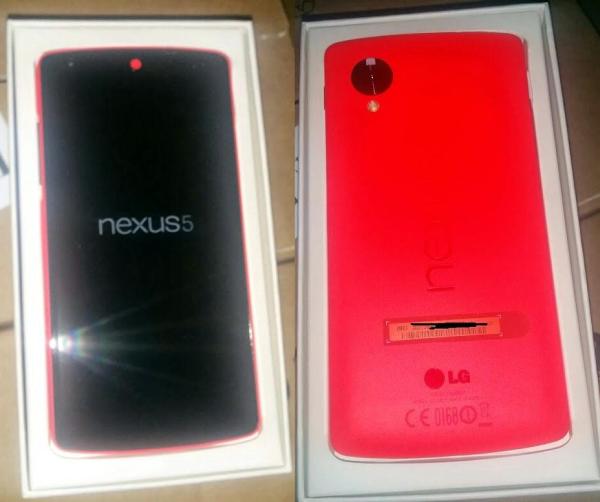 The LG Nexus 5 remains one of the must have Android smartphones for a lot of fans for the platform, and this appeal could be about to get even greater with some new colour options as the Red Nexus 5 release looks imminent.
When the Nexus 5 was originally released late last year the device was made available in black or white colour options, which was different to the Nexus 4 that months after its original release was treated to a white paint job.
Now a few days ago we brought you news about the possibility of the Nexus 5 coming in 8 colour choices, and now the image that you can see on this page of a red Nexus 5 seems to indicate an upcoming release.
The image was apparently taken in a LG warehouse in the UK by a Twitter user going under the name of @artyomstar, and includes images of the device and its retail packaging. Looking at the pictures of the Nexus 5 in its red jacket shows that the device has the new paint job on the back and sides of the handset in a similar fashion to the black and white colour variants.
Going on Google's recent history with new mobile products the new colour options for the Nexus 5 will just appear on the Google Play Store without any fanfare.
Do you like the Nexus 5 in red?