Samsung Galaxy Gear 2 with S5 styled with neat touches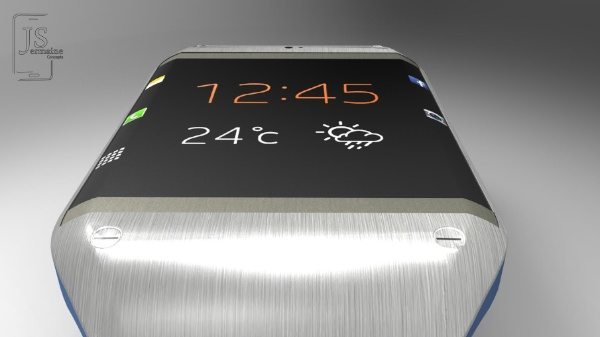 There is growing speculation about the upcoming new Samsung Galaxy Gear watch. The Galaxy Gear 2 is expected to launch alongside the Galaxy S5 in the next few months and while we wait to find out more we have a Galaxy Gear 2 to show you from one of our favorite concept designers, Jermaine Smit.
Smit has been creating some excellent concept renders just lately, such as his Samsung Innov8 idea and design for the Sony Xperia Z2. Now he has kindly given us details of his Galaxy Gear 2 alongside his vision of the Galaxy S5.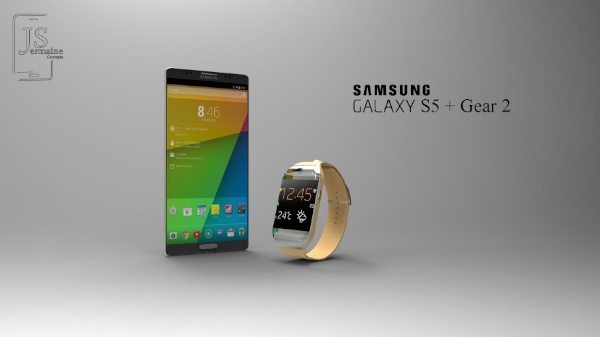 The Galaxy Gear 2 concept that you can see here features elegant curved sides and Smit tells us that the idea behind this is that notifications will light up but remain on the sides. When you want to you can slide it to the middle and will then see the message pop up, a neat touch. Icons on the left side are fixed but the user has an option to change the icons on the right (up to a maximum of 3).
Specs of this Galaxy Gear 2 imagining include a 1GHz Exynos processor, 2.1-inch curved display, 1GB of RAM and 4GB of internal storage. It also has a 3-megapixel 720p camera, a 600 mAh battery and features air gesture.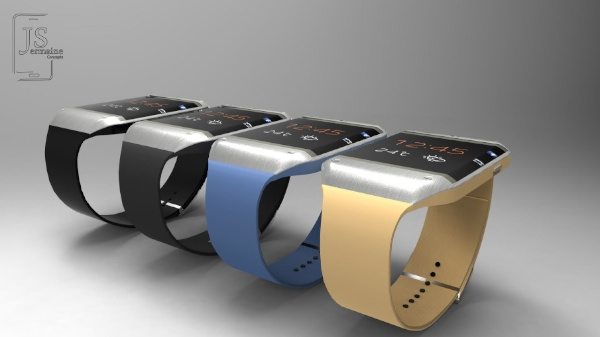 We're showing several images of Smit's Galaxy Gear 2 here and you can also view a video that we've embedded below our story for a further look at the device as well as his Galaxy S5 concept. This is certainly an interesting design and we wonder what you think?
Are you looking forward to seeing what Samsung has to offer with the Galaxy Gear 2 smart watch, and would you like to see it with a design similar to this? Let us know with your comments