Best Chinese New Year app choices to enjoy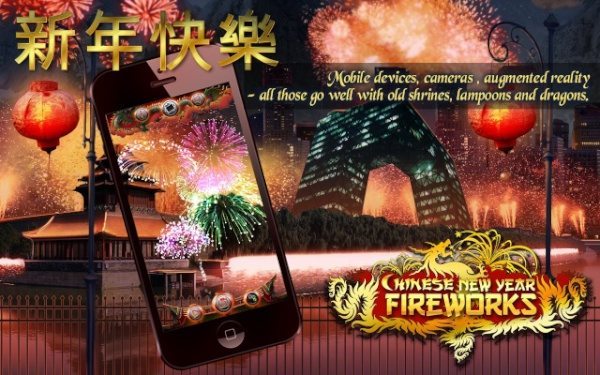 The Chinese New Year is a huge occasion, not just in China but for many people all around the world. This year it takes place on January 31 and it's the Year of the Horse. It's a time of great celebration with many people gathering family and friends around them. We have some Chinese New Year app choices for you to enjoy and to help make the most of the festivities.
The first app we want to recommend is Chinese New Year Cards Plus. Users can send high-resolution cards to their dearest ones via email, facebook, twitter, sina weibo, google+, pinterest and instagram. There's a selection of beautiful cards to choose from and dual languages (English and Chinese), and a simple to use interface. Simply pick your card, customize it with your own greetings message, and preview it before sending. This is an iOS app availalble from iTunes priced at $0.99/£0.69. It's compatible with iPhone, iPod touch and iPad running iOS 4.3 or later.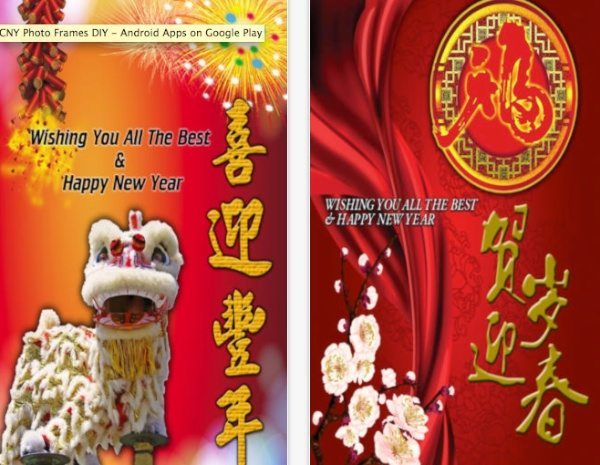 Next we have an Android app simply titled Fortune Cookie. Just install this app to enjoy fortune cookies with over 4000 fortunes, Chinese sayings and quotes. You can enjoy sharing fortunes with your friends and family as you celebrate the New Year. This free app is rated highly by users and compatibility varies by Android device.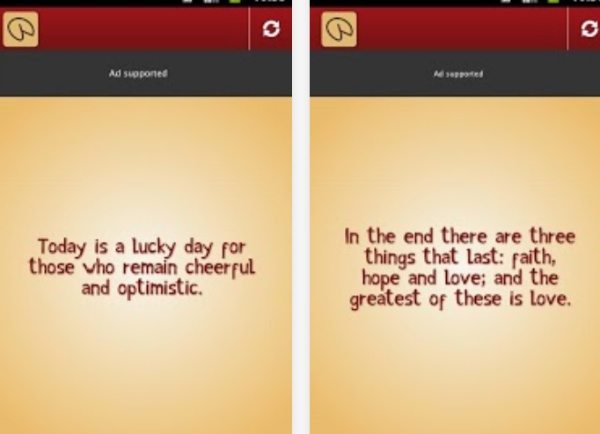 Another suitable app is 2014 Chinese Zodiac — Year of the Horse. This gives a fortune forecast for 2014 and predicts Key Moments by zodiac sign. It's easy to find out your Chinese Zodiac sign by entering your birth date on the app and the predictions come from experienced Chinese fortune tellers. Aspects covered include love, work, wellness, luck, best matches and more. This is also an iOS app and it's compatible with iPhone, iPod touch and iPad running iOS 6.0 or later. It's priced at $3.99/£2.49.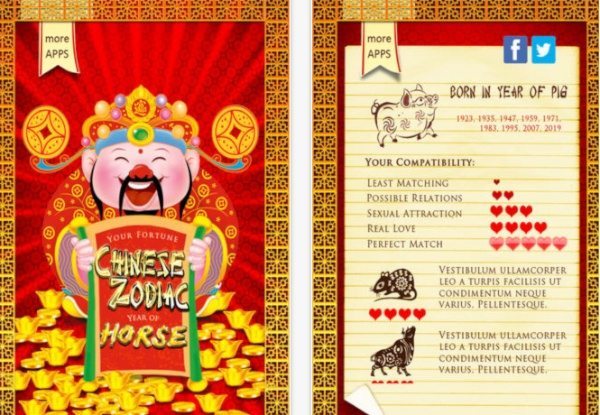 The next app choice is for Android devices and is called CNY Photo Frames DIY. This is a free photography app that enables users to design Chinese New Year photo frames with more than 90 high-resolution options of frames and accessories. Themes include the horse, God of Wealth, lantern, decorations, money and gold. You can enhance your favorite Chinese New Year photo with this app and also edit the photo effect. This has a high rating on the Google Play Store and it's compatible with devices running Android 2.2 or later.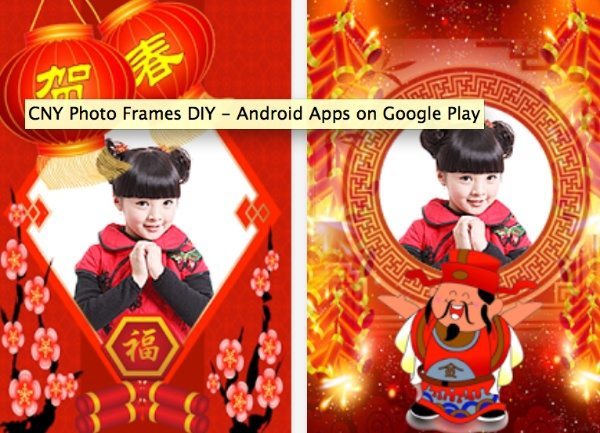 Our final app suggestion is Chinese New Year Fireworks for Android. This is a really great app that enables you to watch fireworks from the safety of your mobile device using movement tracking, explosion patterns, virtual reality, precalculated virtual space and more. This is a fun way to liven up this special time and what's more your imaginary display can be paused if you want to get snacks! It also features Chinese design elements such as dragons, lampoons and shrines. This is a free app for devices running Android 2.3 or later.
Among this choice of Chinese New Year apps we hope you find at least one to enhance the occasion. If you particularly enjoy any of them do drop us a comment to let us know. All that remains for us to say is Happy New Year!