Windows Phone 8.1 screenshot reveals details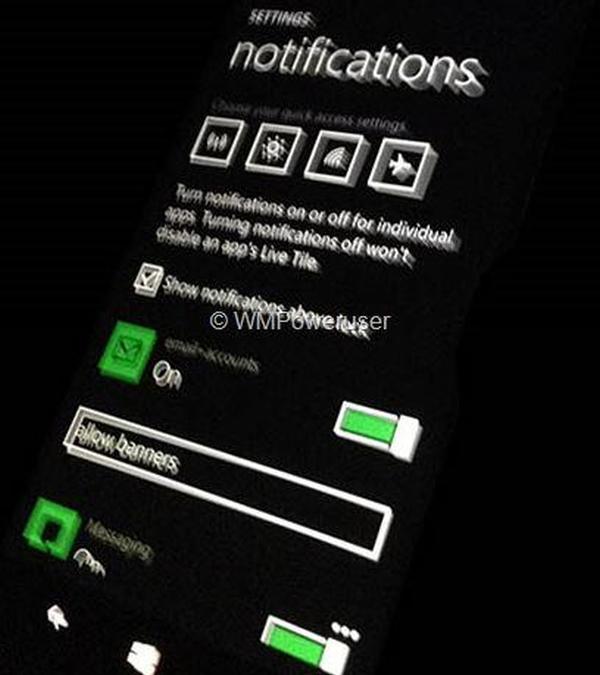 Since the Windows Phone platform was launched we have seen some minor updates to the operating system that have added some new features, and now a Windows Phone 8.1 update screenshot provides some details.
The Windows Phone 8.1 firmware has long been rumoured to be a big update coming to the platform with a number of new features. Now the image that you can see on this page is being called the only real screenshot from the upcoming operating system.
This image was originally created by WMPoweruser but Tom Warren has taken to Twitter to provide the blurry image and suggests it's the only real one doing the rounds at moment among a lot of fakes. It is showing a feature that is similar to Android's notification bar and will be the Windows Phone Notification Centre.
There is an option for users to select their quick access settings from 4 toggles that include flight mode, GPS, Wi-FI, and brightness. It is believed that users will be able to respond to a notification without having to open the app
We could see the new Windows Phone 8.1 update at the Mobile World Congress next month in Barcelona, Spain or more likely at the company's developer conference in April. It should accompany the Cortana Siri like voice assistant, and as we reported previously all current Windows Phone 8 hardware has been promised the 8.1 update.