Flappy Bird Android app easier than iOS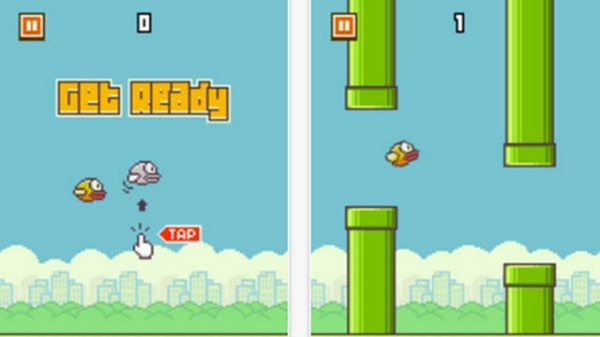 The most frustrating app out at the moment is Flappy Bird, one message on Twitter said "Flappy bird is the source of 99% of my anger", it seems to be really addictive and yet a lot harder on iOS than it is on Android.
A question popped up on Twitter saying, "Are the physics different on the iOS and android version they feel way different to me" — The games creator Dong Nguyen replied to the tweet saying, "@dmatttx Yes, it is easier on Android."
Flappy Bird seems very simple, you just need to tap your wings to fly and try and miss all the pipes, not as easy as you think gamers.
The game is so hard that people are searching the Internet for Flappy Bird cheats; some are even trying to hack Flappy Bird to win.
It just seems many gamers are trying their upmost to get the best Flappy Bird scores, seems like this simple looking game is infuriating those that have downloaded the app, the game looks boring in the way of graphics but the gameplay is great — its just amazing how blooming hard Flappy Bird is.
If you want easier gameplay it looks like you need an Android device — Are you getting frustrated playing the Flappy Bird app?
Download Flappy Bird — Android / iOS.