HTC One Android 4.4 update for US meets slight delay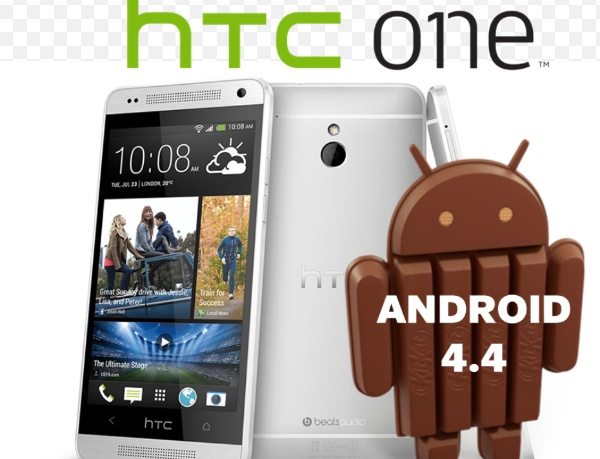 There are many people waiting for Android 4.4 KitKat for the HTC One to reach the US, and recently we heard that the update was at the certification stage for Verizon, AT&T, Sprint and T-Mobile. However, a new statement issued by HTC says that the HTC One Android 4.4 update for the US will be slightly delayed, missing the company's self-imposed deadline.
Last year a tweet from HTC said that the US-branded versions of the HTC One would receive this update within 90 days taking us up to the end of January. More recently a leaked roadmap showed the 4.4.2 with Sense 5.5 update as arriving in late January to mid-February.
When we reported on this update for the US last week we informed readers about it reaching the certification stage for the big four US carriers. It therefore looked promising that Android 4.4 would be arriving within the planned original timescale.
Now HTC America president Jason Mackenzie has informed that the finish line for the update's arrival is becoming clearer but says that the "software development process does not always follow a linear path and we know today that we will miss our self-imposed target."
However, the news isn't all bad as the message goes on to state that although it will be slightly later than planned it should still take only one to weeks to complete the process for the various carrier versions of the update. Therefore it still shouldn't be too much longer at all before US owners of the HTC One are enjoying a taste of Android 4.4 KitKat.
While news of this delay might concern some HTC One users, we have to take our hats off to HTC for the transparency it has with its customers regarding updates now. The company has regularly communicated about the update with Mackenzie himself tweeting from time to time. As well as this HTC set up a website so that US customers could check the status of updates for their devices.
Mackenzie's statement also says that the company has learned from the challenge and that it will enable HTC to improve future upgrade deliveries, and stresses that supporting customers is a "major priority." You can read the statement in full at the source below.
Ultimately, despite the fact that HTC will miss its original timeframe for the update to be pushed out stateside, there really shouldn't be too much longer to wait. We'd like to know how you feel about this.
If you are a US owner of the HTC One are you slightly frustrated that the Android 4.4 update will be a little later than initially planned? Maybe you're just pleased to hear that it's on the way and appreciate HTC's efforts to communicate with its customers about this? Let us know with your comments.
Source: HTC