iPad Air 2, Mini 3 could get pressure display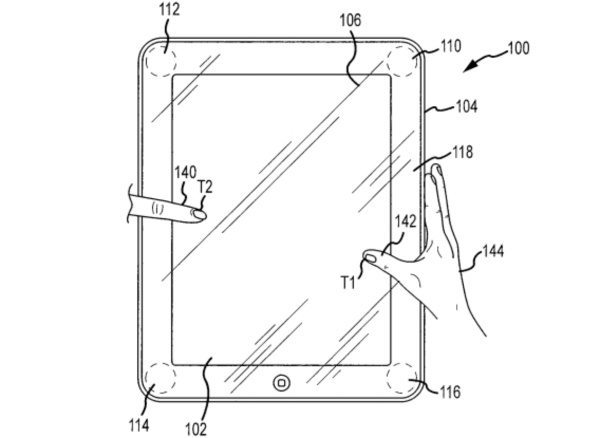 Some interesting possibilities for the next iterations of Apple's iPads have been raised today that stem from a new patent, details of which have just been published. Apple has also looked into pressure sensitive technologies previously and it's conceivable that the iPad Air 2 and iPad mini 3 could get pressure displays.
The USPTO has revealed an Apple patent regarding pressure-sensitive touchscreens titled "Gesture and touch input detection through force sensing." The idea behind this technology is that it could compliment traditional touchscreens using multiple force-sensors that could log more complex input and unique gestures.
Details of the patent application describe how current touchscreens can have issues recognizing gestures such as swipes or pinches and some touches can lead to unintended actions. However, by using three force sensors or more on a screen, specific central pressure points could be determined and appropriate action taken.
The application discusses central points being determined by force sensors, which could recognize accidental touches. The iPad Air and iPad mini currently deploy palm rejection technology, which has some similarities to this.
However the new technology could enable some input combinations that cannot be performed on iOS devices at the moment and also new interactions. For example, the image we've shown here depicts a user resting one thumb on the iPad screen while the other thumb continues to use the tablet.
While we don't yet know if Apple intends producing this new type of touchscreen for future devices, it's certainly plausible that this could be developed in time for the iPad Air 2 or iPad mini 3. To check out more on the complexities of this technology head to the source link below.
We wonder what readers think about the possibility of pressure displays coming to new iPads? Is this something you'd really appreciate on the iPad Air 2 or iPad mini 3?