Justin Bieber mugshot on iPhone case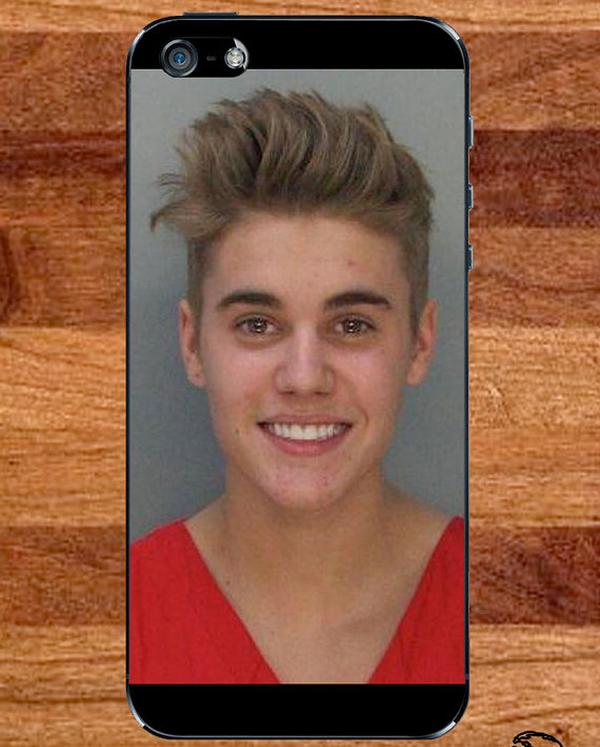 Teenage sensation Justin Bieber has been all over the news in the last week or two for all the wrong reasons with the star getting arrested on more than one occasion, and now a Justin Bieber mugshot from him in jail makes it to an iPhone case for diehard fans to purchase.
Justin Bieber has been arrested again and this time it is in relation to an assault charge on a limousine driver, which is an incident that took place over a month ago. This follows a previous Justin Bieber arrest recently that saw the star land in trouble for driving a rented yellow Lamborghini at high speeds while allegedly under the influence of alcohol and drugs.
Now the mugshot of Justin Bieber that was taken during this arrest has been used for an iPhone case that fits the iPhone 4, 4S, and iPhone 5. The image quickly spread across the Internet on various social networks before now turning up on this case.
The case is made to order with worldwide shipping costing £8.99 and is manufactured out of a rubber material with a printed aluminium plate, which fits snugly onto the iPhone with the image dyed into the case so it won't peel away from the product.
All the ports of the handset are accessible with the case in place and for more information hit the product page here.
Will you get one of these cases?