iPad Air can't catch speed of Samsung Galaxy Note 10.1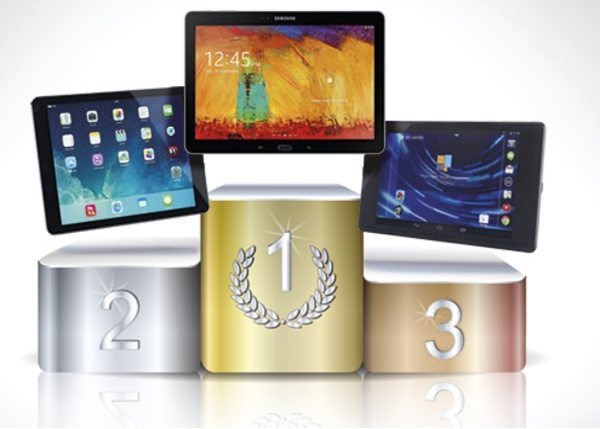 Two of the most impressive tablet devices on the market are the Apple iPad Air and the Samsung Galaxy Note 10.1. Both have received copious amounts of praised and are generally well loved by users. It's interesting to hear that a recent research test has found that the iPad Air can't catch the speed of the Samsung Galaxy Note 10.1
The iOS iPad Air and Android Galaxy Note 10.1 tablets have legions of fans and British technology magazine Which? conducted a test to see which tablets were fastest. The Galaxy Note 10.1 gained top place with flying colors with the iPad Air managing to grab the second spot.
The Geekbench speed test that looks at the processing speeds of devices was performed on a selection of tablets, with some of the others in the mix being the Google Nexus 7 (2013), iPad Mini 2 and Amazon Kindle Fire HDX 8.9. This test aims to see how devices perform with an average person's usage across various tasks.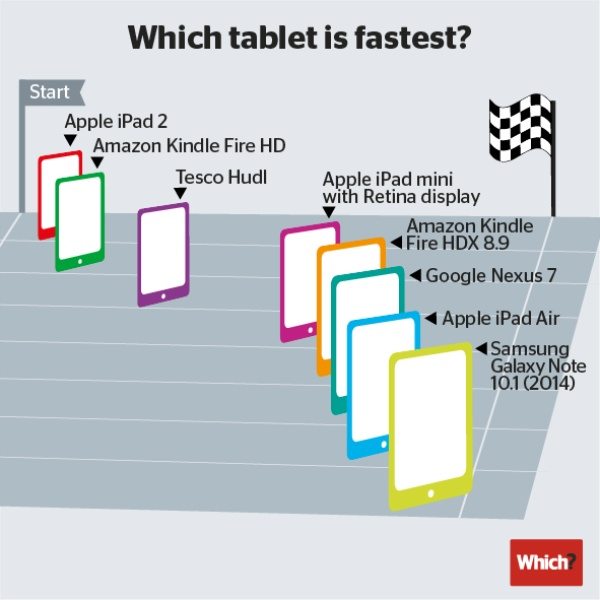 The third spot was won by the Google Nexus 7 2 and fourth was the Amazon Kindle Fire HDX 8.9, both leaving the iPad mini with Retina display trailing. Considering the significantly lower price of the Nexus 7 to the iPad mini 2 some people might be surprised at this placing.
You can see all of the individual scores of the tablets involved in this testing at Which? here. It's certainly interesting to see that competition on the tablet market is thriving with some top-notch offerings available. Are you surprised to see that the Samsung Galaxy Note 10.1 was a clear winner in this speed testing over the iPad Air?