HTC One 2 2014 imagined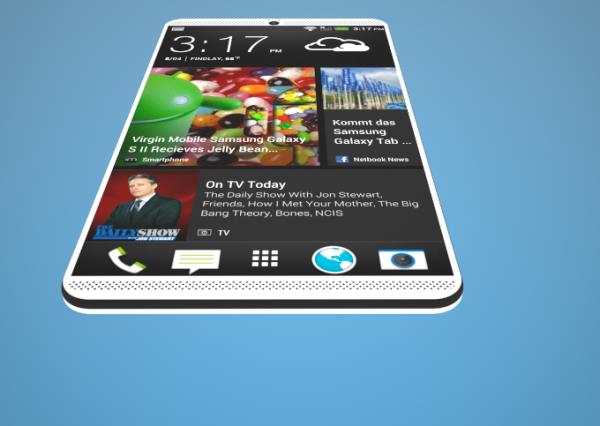 In the next few weeks there is a strong belief that we will see the next flagship smartphone from HTC that will be the replacement for last year's popular handset, and ahead of any official unveiling the HTC One 2 2014 has been imagined.
The HTC One 2 as it is now known has recently made an appearance on a French website suggesting that it will be a version coming with dual SIM support, and there is a chance that the device could be launched next month.
We often bring our readers concept phone ideas and the one that you can see on this page comes courtesy of Nikola Sokol, who admits not to have experience in creating renders of smartphones and apologizes for the quality of the images.
As you can see the design borrows some of the features from the HTC One with twin front facing speakers, but the display looks to be larger with smaller bezels surrounding the device. The design doesn't feature any specifications but recent leaks have suggested the HTC One 2 will feature a 4.9-inch Full HD display powered by at least the Qualcomm Snapdragon 800 quad core processor, but some have suggested the device will use the Snapdragon 805.
The handsets camera is set to be improved with twin camera lenses on the rear for better focus, and depth of field and image quality. Until we get to see something official we will have to make do with the various concepts that keep appearing.
Source: Concept Phones.