Valentine's Day ideas 2014 via love apps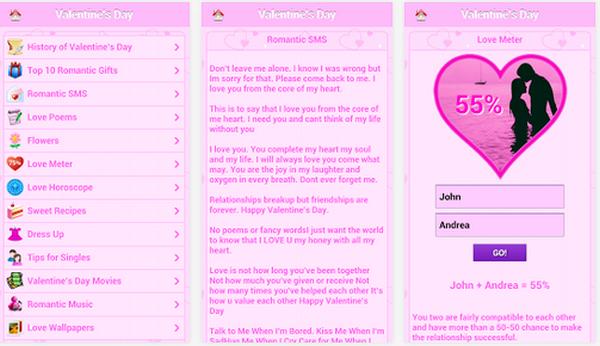 Now that Christmas is a distant memory thoughts are turning towards the next big calendar event for this year that is less than two weeks away, and we now have some Valentine's Day 2014 love apps for Android and iOS.
Luckily for those that like to do that something special for their loved one there are numerous applications available that are often free to give us ideas to create a special day. First up for Android users is the Valentines Day Special application that has recently been treated to a new update.
It features the history of the day along with the top 10 romantic gifts that can be purchased for that special someone in your life. Other features include love poems, sweet recipes, special Valentine's Day ringtones, tips for singles, romantic SMS messages, and much more. This can be found over on Google Play.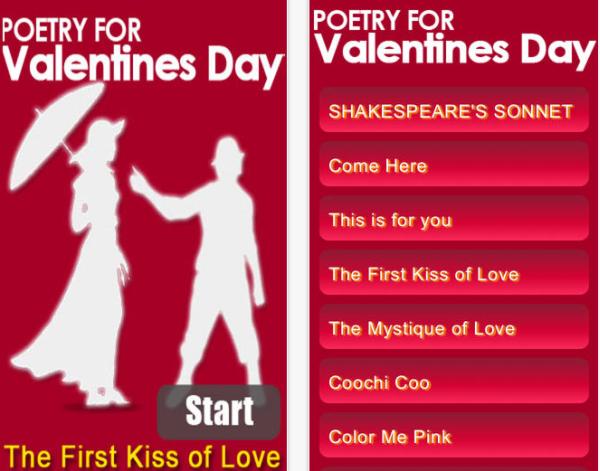 Valentines Day Poetry for iOS users has recently been updated and features a number of different love poems that are ideal for that special day and is available over on the App Store for owners of the iPhone, iPad, and iPod Touch running iOS 4.3 or later priced at £0.69/$0.99.
If you fancy something to pass the time before the big day arrives the free Valentine's Day Word Search app for iOS users may appeal. It has a word search themed for the event that promises to be fun but simple to use, and quick and easily to play, and can also be found on the App Store.
Another recently updated app for Android users is simply called Valentine's Day which allows users to enjoy a fully customized wallpaper on their mobile device from a choice of 40. These include images of flowers that can be cropped to fit the size of their device and you could add to your loved ones device to change the wallpaper daily to show them how much you care, and hit Google Play for more information.
Valentine's Day Cards for iOS users allows you to send customized cards that have been created by artists, or you can have a go at creating one yourself to be sent free of charge with no limit on how many that are sent, and cards can even be shared on Facebook. This can be found on the App Store for owners of iOS devices running iOS 3.1.3 or later.
Another free Android app we have for you is Valentine Day SMS 2014 which helps users sends SMS wishes and messages that can come from a variety of wishes of quotes. These can be shared via Facebook, email, Twitter, email, and SMS with a quick tap with the app available on Google Play.