Xolo Play Tegra Note video review notes performance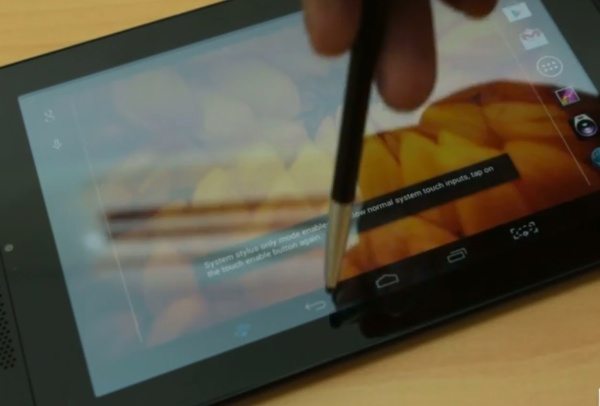 The Xolo Play Tegra Note recently appeared on the scene in India and is attracting a fair amount of attention. If you're thinking of buying a new tablet it can be a good idea to check out some reviews first and today we have a Xolo Play Tegra Note tablet video review that could be helpful in this respect.
We've already given details of the Xolo Play Tegra Note price and specs as well as a recent gaming review of the tablet where it received an excellent rating. Now this new review gives some well-rounded insight about what you can expect from this tablet.
Key specs are an NVIDIA Tegra 4 quad-core processor, a 7-inch IPS display, 1GB of RAM and 5-megapixel rear camera and it runs the Android 4.2 Jelly Bean operating system. It also incorporates the use of a stylus.
The 7-minute YouTube video that we have embedded below our story begins with noting that the Tegra Note seems to promise a lot and asks the question, can it deliver? You'll then see a look at the design of the tablet with some good close-ups of the device and a hardware tour.
The Tegra Note is described as having a futuristic look although it's also said to feel rather cheap. The video continues by showing some of the stylus use and software and goes on to discuss the performance of the tablet, one of the aspects where it "really excels."
The review also looks at other aspects including the display, camera capabilities (not a strong point), battery life and more. Ultimately this is a very positive review for the Xolo Play Tegra Note and any negative points are minor rather than major.
Once you've checked out the video review of the Tegra Note tablet below we'd be interested to hear your views via the comments box below. Has this review persuaded you that the Xolo Play Tegra Note is the right tablet choice for you, or will you be spending your money elsewhere?