iPhone 5, 5S case with unique touch-sensitive cover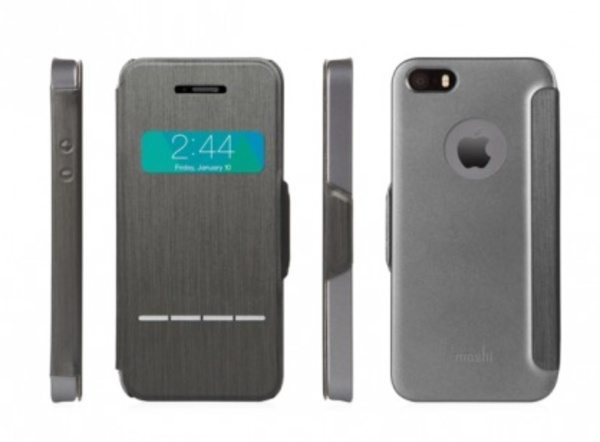 Many people have probably purchased the iPhone 5S and haven't quite got round to buying a good case for it yet, while others will be looking for a case for the iPhone 5. We're always on the hunt for decent accessories and have some information about an iPhone 5, 5S case with a unique touch-sensitive cover.
If you've already been looking for a case for your smartphone you will probably have noticed that there's a huge variety available. The Moshi SenseCover for iPhone 5S or 5 is one you might want to consider as it combines a sleek and stylish design with a really useful feature.
The front cover of the case has built-in SensArray pads and these enable the user to answer calls and talk on the handset, check the time, date and more without having to open the cover. This accessory has a strong polycarbonate hardshell and leatherette front so it offers front and back protection for the iPhone.
The case also has a magnetic latch that keeps the cover closed or folded back as you choose, and control buttons and the camera are still accessible while the case is on. The Moshi SenseCover for iPhone 5/5S is priced at $45 and comes in two color options, Steel Black or Brushed Titanium.
If you want to find out more or order this case simply hit the color option links above to be taken straight to each product page. You can also check out a video below this story that shows the SenseCover touch-sensitive case for iPhone.
Do you like the look of the iPhone 5, 5S Moshi SenseCover? If you decide to order this iPhone case accessory we'd like to hear what you think of it, so please do drop us a comment.