Motorola Moto G price and availability for India: Update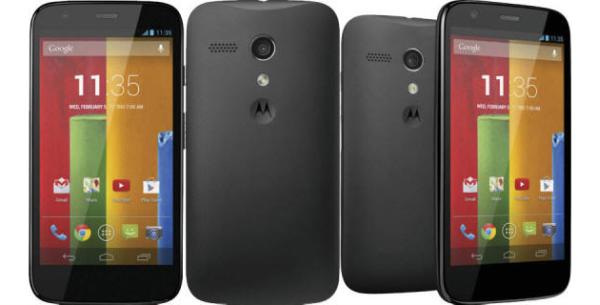 Despite now having new owners its business as usual for smartphone manufacturer Motorola as the Moto G gets priced for India with an availability date now revealed for customers of one online retailer.
As promised Motorola has provided some launch details about the Moto G after the company released the handset in other areas since the end of last year. The device has been launched in New Delhi and is priced at Rs. 12,999 for the 8GB version going up to Rs. 14,999 for the 16GB model.
The handset will be available exclusively from online retailer Flipkart to begin with and as we reported previously the company has some launch day promotions for consumers getting the device from day one.
It will be available from tomorrow February 6th and the handset looks set to become hugely popular in the country given its pricing and specifications. To recap the Moto G features a 4.5-inch touchscreen display at a 720p HD resolution and 329ppi pixel density.
This is powered by the quad core Qualcomm Snapdragon 400 processor clocked at 1.2GHz, and paired with an Adreno 305 graphics GPU and 1GB of RAM. Camera wise we have a 5-megapixel rear shooter with LED flash, and a 1.3-megapixel front facer with a 2,070 mAh battery powering everything up.
As we have recently seen the Moto G has a special nano coating that can help repel water to a certain extent.
Update: Flipkart has now priced the official accessories for the Moto G that will also be available from midnight that includes the Flip Covers that are priced at Rs. 1599, while the replacement Shell Covers are available at Rs. 899. The cases will be available at a 70% discount if you purchase the handset on the launch day tomorrow.
Are you going to purchase the Moto G?