Wizard Orbs puzzle game released for iOS, Android soon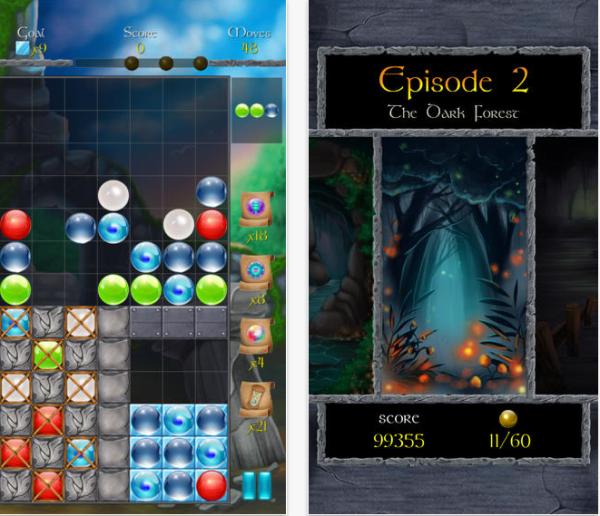 There are lots of different gaming applications available for mobile devices that are simple to play but highly addictive, and that can certainly said about the Wizard Orbs game that has recently been released for the iPhone with an Android version promised soon.
Wizard Orbs is a free game for iOS devices that became available recently to the App Store, and sees users enjoying a visually stunning game trying to manipulate and match up glass orbs to remove them from the board.
The game is a never seen before blend of a falling block type game while matching 3 items for a new version of a tile matching game. There are 120 puzzles to keep you entertained with more promised to be provided in future updates.
As players complete the puzzles in each of the lands they are awarded the title of Orb Master, which then allows you to share your achievements to your Facebook page. In a lot of the puzzles you not only have to find the matching orbs, but will also encounter obstacles such as stone blocks getting in the way.
The dark stone meanwhile can only be destroyed by magic while players can use magical powers to gain an advantage, and if you match 4 orbs or more it will produce a magic orb. The game has been promised to arrive on the Android platform this month, but Wizard Orbs 1.0 is free and available worldwide on the App Store for owners of the iPhone, iPad, and iPod Touch running iOS 5.1 or later.