Android Cop app offers incredible information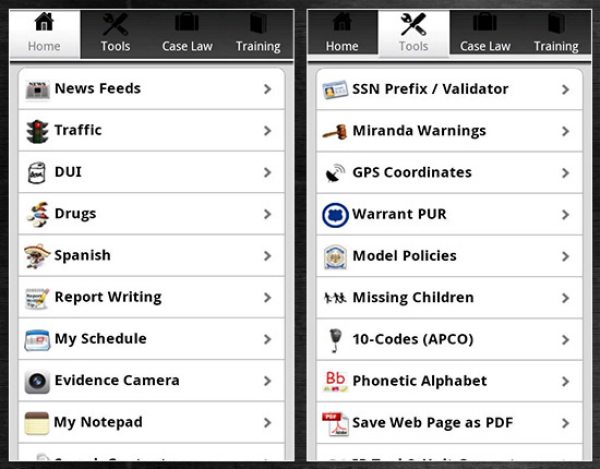 Before anyone asks, this is not about the new Android Cop movie or trailer starring Michael Jai White. This is the Android US Cop app for US citizens that contain around 1200 pages of incredible information.
We have been asked a few times if there are any good Android cop apps out there and this is when we came across the US Cop app, this could be used for the general public to read or even a street officer will find this app great because it comes with a wealth of information.
The app comes with so many resources and contains info on accident investigation formulas such as narrative templates, different tire size speed calculator, GPS coordinates for crash reports, brake efficiency, you can even view Warrant PUR guidelines and LiDAR test instructions.
There are also so many training articles to read, such as pluralistic ignorance, detecting concealed weapons, drug recognition expert training, detecting deception, interview & interrogation and even rookie drug interdiction mistakes. If that was not enough you could just watch the new CPR guidelines and SFST's video tutorials.
The list seems to be endless and receives updates; the app comes with many case law resources such as prisoner drug testing, community care taking and so much more.
We would recommend Android users to download the US Cop app right now, even though Android device owners asked for the app we can let you know that iOS users can download also here.
What are your views on the US Cop app?