iPhone 5, 5S Ventev Powercase 2000 video review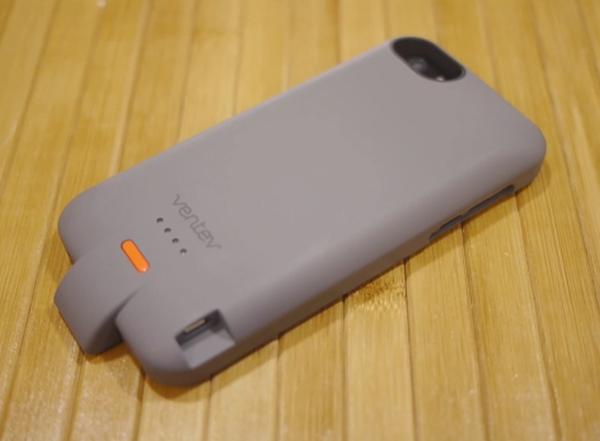 Many mobile users will want to protect their treasured device from the bumps and scraps that life can throw at it, but sometimes users may want a battery case to provide more power and with that in mind we have an iPhone 5, 5S Ventev Powercase 2000 video review for you.
The iPhone 5 and iPhone 5S have numerous cases available which include the recently released Mophie Space Pack that also provides extra storage as well as that all important battery life.
Below this article we have a YouTube video that is just over three minutes long that is looking at the Ventev Powercase 2000. It begins by saying that the case is a combination of protection with a 2,000 mAh battery pack that can be charged while fitted to the handset.
The design is similar to what is seen with other battery cases and is made out of plastic while obviously adding some thickness to the handset. It does have a sturdy construction with a matt finish that makes it feel good in the hand.
On the bottom of the case there is a part where the Lightning Dock is connected, which wasn't liked, and the handsets power button and volume controls were found a little difficult to access.
Depending on your accessories you may have trouble fitting the 3.5mm jack into the device due to the recess on the case, and on the rear there is an orange button for the power of the case. Pressing this will light up the LED lights that tell the user how power is left in the case.
Both the case and iPhone can be charged up via the microUSB port, and the cases battery doesn't completely recharge the iPhone back up to full. We won't spoil the rest of the review for you but let us know if you like the look of this case.