Telegram Android secure messaging app review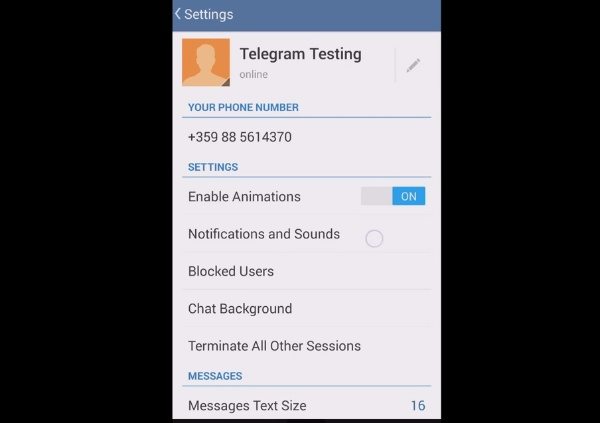 We always enjoy bringing readers details about useful, popular or interesting apps and the Telegram app is currently creating a fair amount of waves. Today we want to share a video showing a Telegram Android secure messaging app review.
Previously we gave readers information about the iOS and Android versions of the app from the App Store and Google Play and an outline about the service. Increasingly there's a focus on communications security, especially with the current feeling among many device users that we're being snooped on.
The Telegram instant messaging app aims to provide not only secure messaging but also a speedy performance. Now the YouTube video review of the Android Telegram app that we've embedded below this story should give you more of an idea about what it has to offer.
The video review gives a good demonstration of this no-frills app, and notes at the beginning that it doesn't support voice conversations. We're also informed that one Telegram Messenger backer recently offered $200,000 to anybody who can break the service's encryption algorithms by March this year, which certainly inspires confidence in the security of Telegram.
Messages boast end-to-end encryption and there's the added touch of being able to set your messages to self-destruct after a given amount of time if you still need reassurance about privacy. If however, you do want your messages stored they are securely encrypted in the cloud.
There are then details of some of the practicalities of the Telegram app such as the fact that there are no limitations to message size or length. In the latter part of the video the reviewer wraps up many of the advantages about the app and ultimately advises that if you're looking for a method of secure communication then the free Telegram app should be near the top of the list.
After you've checked out the video below we'd like to know what you think about the app. Are you already a Telegram user, and if so are you already a big fan of the messaging service? Maybe you haven't used it yet but are now tempted to download the Telegram app?