Chaatz social messaging app with custom numbers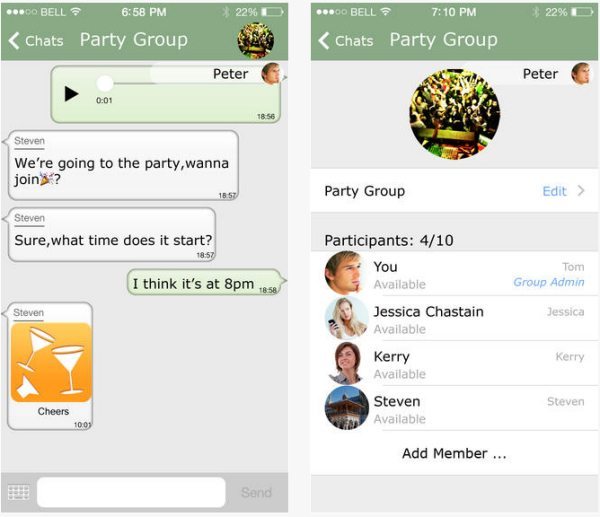 Messaging apps such as iMessage and WhatsApp are very good indeed and do work well, but the new Chaatz social messaging app is different because it comes with custom numbers, and this is why it makes this application stand out from the other two.
Chaatz comes with its very own custom phone numbers, which means using your own mobile phone number is not needed, you can even use this app on your Apple iPad.
WhatsApp is fantastic because you can chat to other people all over the world for free, iMessage is also great but only when using WiFi because if you use on 3G and not WiFi you eat into your data, so when out it is best to turn iMessage off.
There are so many apps that cater for free messaging, such as the Telegram app, iMessage and WhatsApp, so what can Chaatz do to be different or even slightly better?

If you want to run several profiles then you may want to try out the new Chaatz app, it basically controls your control your mobile identity by getting rid of your mobile phone number as an exclusive identifier.
You could have different profiles set up say for work, personal, or even another one to hide your identity, but then in this case we would use the Secret app that allows you to post stuff anonymously. Chaatz allows you to sign up with your own phone number but then you get your own Chaatz numbers so you can use how you feel best.
The Chaatz number is good because it allows you to use on other devices such as the iPhone and iPad, on the iPad you have to use the ghastly 2X mode.
Main App Features Include: Create multiple profiles, Message for free, No Logins, PINs or Usernames, Connect with your family, friends and contacts, Share Voice Messages / Photos / Emoticons, Start Group messaging and so much more. Please remember that carrier data charges may apply.
What do you think of the new Chaatz app?