Save iPhone battery with MiLi Power Spring 5 case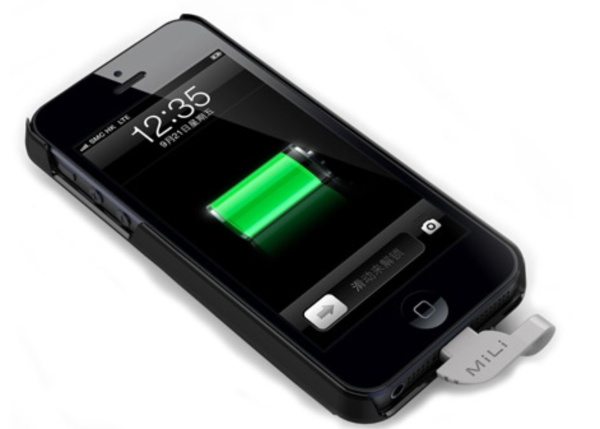 Most of us have had that sinking feeling when our smartphone runs out of battery at an inopportune moment. It's a good idea to safeguard against this happening with a battery backup and today we have details of how to save your iPhone battery from dying on you with the MiLi Power Spring 5 case.
This MiLi Power Spring 5 charging case is for the iPhone 5 or iPhone 5S and would be a good choice of accessory if you want to make sure your phone doesn't run out of juice. This is a slim-fitting case that simply snaps on to your iPhone and it can virtually double your battery life with an attachable battery sleeve that charges your phone all day long.
The battery pack has a 2200 mAh capacity and features a display status with four LED indicators on the reverse so it's easy to see how much power is left. When connected to your iPhone 5S or 5 it's only 15.2mm thick so it's not too bulky for easy portability.
This accessory also offers access to ports and controls on your iPhone with convenient cutouts. The Power Spring 5 iPhone 5S/5 case is priced at £49.99/$82.99 and you can see more or order it from Mobile Fun. It comes in black or white color options.
We'd be interested to hear what readers think of this iPhone 5S and 5 Power Spring 5 charging case. Will you be ordering this case for yourself? Maybe you already have this iPhone battery case and could recommend it (or not) to other readers?