Meizu posts concept of its MWatch device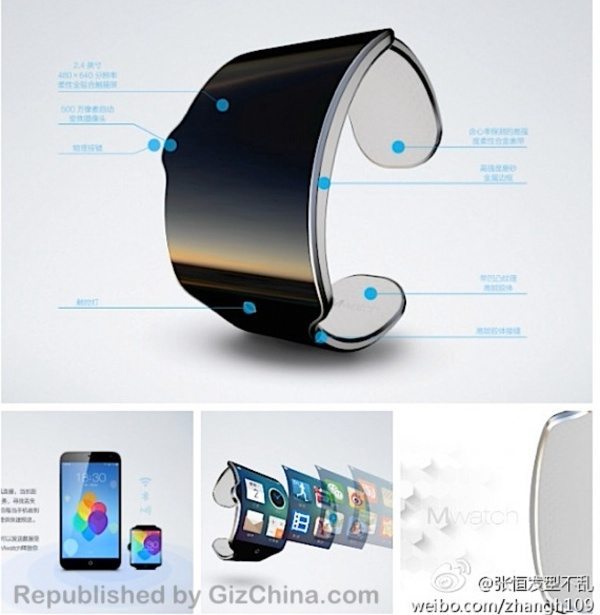 Today we have an interesting snippet from Meizu. The Chinese company has produced some popular Android smartphones to date and appears to be turning attention to a possible Meizu smartwatch. Now Meizu Senior Management has posted a concept design of its MWatch device.
Of course this kind of wearable technology is becoming increasingly popular with Sony devices already available and Samsung more recently entering the market with its Galaxy Gear smart watch. The Apple iWatch is in development too, as well as upcoming offerings from other notable manufacturers.
It's interesting to see Meizu's take on a smartwatch then, and we feel this render is highly impressive. We see many concept smartwatches at Phones Review, but this is one of the nicer ones we've seen, featuring a flexible metal bracelet-style design with a good-looking UI.
Specs of the Meizu MWatch include a 2.4-inch display with resolution of 640 x 480, a 5-megapixel camera with autofocus, WiFi, Bluetooth, and NFC. It's said that this smart watch would support more than 5000 apps, and it would be interesting to know what readers think about this Meizu concept for an MWatch design.
Do you think Meizu should think about bringing this idea to fruition? What are your thoughts on the styling of this MWatch device and is it something that would appeal to you? Drop us a comment using the box below.
Source: GizChina