Rose day pic apps perfect for Valentines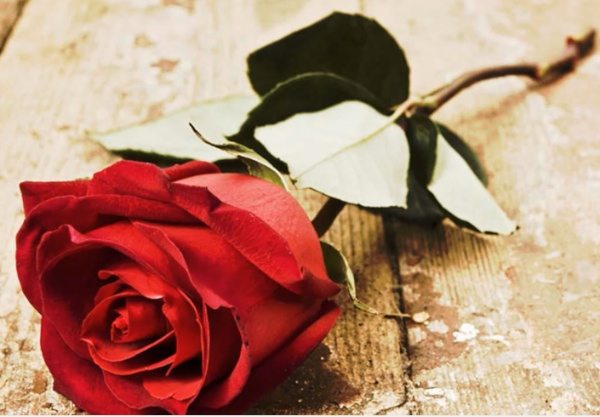 Valentine's Day 2014 is just two more days away and although Rose Day was on February 7th we know that many readers will also be receiving red roses from lovers on the 14th too. We've selected some Rose Day pic apps that will be perfect for Valentines Day for Android and iOS devices.
We don't think people will ever tire of showing their loved ones how much they care with the gift of flowers and so we've gathered some of the best Rose-themed apps for Valentine Day week. Simply hit on the title links to be taken straight to the App Store or Google Play for more information on each or to download the app.
Our first app selection is Rose Day SMS Message and Images. This one is for Android devices and notes how Rose Day indicates the start of Valentine's celebrations around the world. The app enables users to send Rose SMS messages to their nearest and dearest. It doesn't have to be red roses of course as many people will enjoy roses of any color, for example a yellow rose indicates friendship, and there are plenty of Rose Day images to enjoy here. These Rose Day pics can also be shared via social media and you will also find Rose Day quotes. This free app is compatible with devices running Android 2.2 or later.
Another Android app is Rose Day Wishes. This is also an Android app and it has beautiful pictures of roses to share so that you can send the one you love some virtual flowers. Users rate this free app very highly and it's compatible with devices running Android 2.2 or later.
Our final Android choice is Roses Live Wallpaper. This is a free app suitable for devices running Android 2.3 or later, and it has some beautiful rose images for Rose Wallpaper. If you tap on the display you'll see new flowers appear and there are ten different background styles with some beautiful choices. The app features full support for home-screen switching and landscape mode.
If you have an iOS device you may enjoy Valentine Rose. This app is rather different as you can declare your Valentine's love by sending your wishes right now. Once installed on your loved one's iPhone, iPod touch or iPad the baby rose image will grow every day in the countdown to Valentine's Day. On the big day itself the rose will then open to reveal your message. This app is priced at $0.99/£0.69 and is compatible with iOS devices running iOS 2.1 or later.
Another iOS app choice is 999 Roses. With this app you can send thousands of roses using the image search engine with special browser. You can select a photo from an album to upload or take your own photo, and the image engine can find thousands of rose pictures. Users can zoom in and out, enlarge the image, and save, export or email the results. This app is priced at $0.99/£0.69 and is compatible with devices running iOS 3.1 or later.
Our final suggestion for iOS devices is Valentines 101 Roses and E-Cards. This is a free app compatible with iPhone, iPod touch and iPad running iOS 4.3 or later. It enables you to send personalized greetings cards that can be fully customized and also offers the ability to select pictures from your gallery and put them in frames.
This concludes our roundup of apps that offer Rose Day pictures and more to enjoy for this special time of the year. If you enjoy these you might also like our selection of Valentine love apps or Chocolate Day apps.
We hope that you find a rose app you enjoy from the variety above. If you particularly enjoy any of these apps why not let us know by sending a comment.