HTC M8 design impressively styled with realism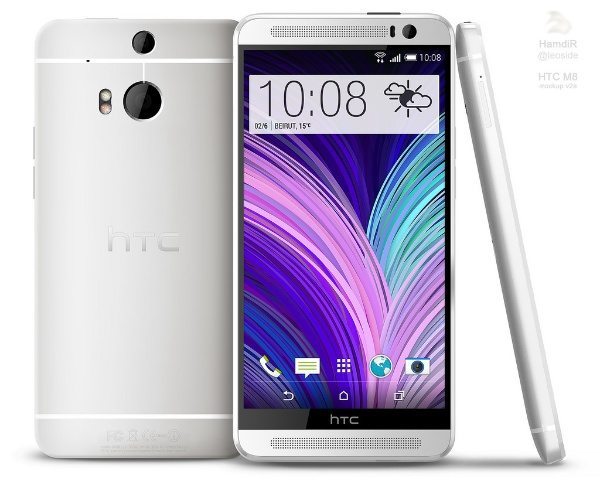 The HTC M8, aka HTC One 2, is an upcoming phone that's attracting plenty of attention right now. This will be the successor to the popular HTC One flagship, and leaks and rumors about the device have been rife. Today we want to share an HTC M8 design that has been styled with realism based on what we've heard so far.
Even though the HTC M8 still hasn't been made official we've already seen specs leaks, name news and more. However, until HTC choose to officially announce the phone none of us can be quite sure of what to expect.
We find concept designs interesting as they can offer a taste of upcoming device possibilities, and sometimes we see concept renders that are attractive but have wildly futuristic specs. However this HTC M8 design was inspired by realistic and plausible prospects for the phone.
This vision comes from XDA Developers member Hamdir and really does look like something we could expect for the real HTC M8 when it's eventually unveiled. The overall look is based on leaked images of the real handset with some minor variations such as virtual buttons instead of capacitive ones.
The display has very slim bezels and there have been leaks about dual rear cameras with dual flash and that is reflected in this design. This could use Lytro-like technology and there are also colored LEDs.
The design also shows an HTC Sense 6.0 render featuring a leaked wallpaper. This mockup has a completely white battery, signal and WiFi area, and features new notification icons.
We feel this is one of the more successful HTC M8 / HTC One 2 concept designs we've seen so far and we'd be interested to hear if you agree. Would you like to see the genuine article look very similar to this? Let us have your comments.
Source: XDA Developers