iPad Air 2 this year but maybe not Mini 3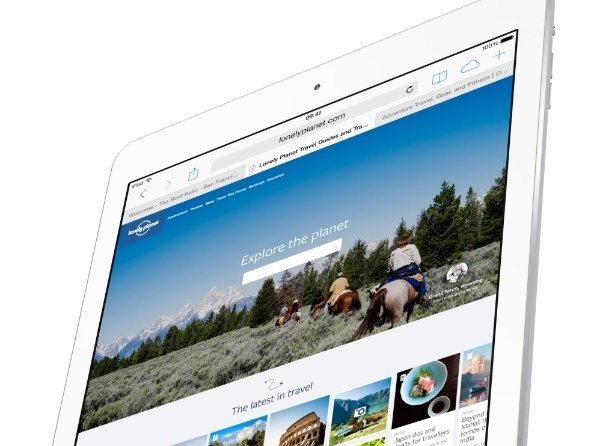 There have already been plenty of rumors and leaks regarding the successors to the iPad Air and iPad mini 2 (iPad mini with Retina) that arrived last year. While most would expect an iPad Air 2 and mini 3 release this year, it's now reported that although we're likely to see an iPad Air 2 in 2014, an iPad mini 3 may not arrive until 2015.
In the tech world no sooner has one device arrived than many of us are looking ahead to the next version of it, and usually we would anticipate new versions of iPads to release at least every year. We've already been considering the possibilities for the iPad Air 2 and also recently discussed the prospect of new pressure displays for the Air 2 and mini 3.
However, KGS Securities analyst Ming-Chi Kuo has now issued a research note and referred to the hot success of the iPad Air, whereas sales of the Retina iPad mini 2 were more lukewarm. Kuo predicts that because of this, Apple is more likely to focus on a new upgraded iPad Air this year with A8 processor and fingerprint scanner, along with the development of a rumoured larger 12.9-inch iPad.
Resources are likely to be poured into these tablets at the expense of an upgraded iPad mini and therefore Kuo feels the likelihood of a new iPad mini in 2014 is slim. It's also forecast that the iPad Air 2 could arrive "early this year" (whereas most would be expecting it for the later part of the year), with the larger 12.9-inch iPad not releasing until next year.
Of course if this analysis is correct it means that the iPad Air 2 would be the only new iPad this year. As far as the 12.9-inch iPad (iPad Pro?) is concerned, Kuo believes its larger display size will be a driving force towards more interactive apps. Although we may only see one new iPad this year then, it's also stated that Apple is pushing forward with the iWatch and that this will see a release this year.
In conclusion, this is good news if you are hoping for an iPad Air 2 this year, and it could arrive earlier than expected. Although Kuo feels a 12.9-inch iPad is not likely until 2015, other recent reports have suggested it could appear towards the end of this year. A new iPad mini in 2014 looks far less likely though, although we should point out that none of this is confirmed yet.
One thing we can be sure of is that we'll be interested to see exactly how this pans out over the next few months and will continue to bring you developments as we hear them. In the meantime it would be good to hear what you think.
Are you happy to hear an iPad Air 2 looks almost definite for this year, and could even arrive sooner rather than later? Maybe you were hoping to get your hands on the iPad mini 3 in the coming months? Let us know with your comments.
Source: MacRumors