Talking Angela app debate spurs judgements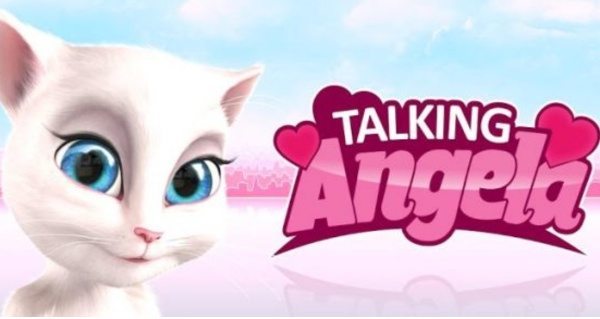 There's a lot of attention right now on the Talking Angela iOS and Android app. Concerns about this app have been rumbling on for some time now, with warnings that the app is dangerous for children to play. Now the Talking Angela app debate has spurred judgements on this.
We first wrote about the Talking Angela app a year ago when a Facebook scare had erupted, warning parents against letting their kids use the app. The fake warning about the app said that kids were being asked information about themselves but when we tested the app ourselves we couldn't find anything wrong with Talking Angela at all.
There was a mixed response to this with some readers loving the app and saying that the warnings were scaremongering. However, other readers insisted the app was dangerous, saying the content was unsuitable for kids. Further to this in October last year we reported on the continued debate about the app, as there were still claims that children were being asked inappropriate questions.
Lately the discussion about the app has heated up again, with Talking Angela being a hot topic once more. An article on Product Reviews has come up with some interesting insight into this though, and says that these warnings appear to be malicious hoaxes that are simply untrue.
Internet rumours site Snopes.com has reached a verdict after looking into this app and found that the scares about the app are unfounded and that the app "appears to be entirely benign." The site found that there were "no obvious privacy concerns" that would distinguish Talking Angela from many other popular apps for children and judged the claims against the app as false.
As further evidence, security company Sophos also previously said that the warnings about the Talking Angela app are hoax, and says that a year on another scare about the app is doing the rounds on Facebook. This seems to knock the fake warnings about the app well and truly on the head. It's also worth noting that the developers of the app, Out Fit7, have released other apps similar to Talking Angela without any issues being raised.
Have you checked out the Talking Angela app, and if so have you ever found anything to concern you about it? Maybe because of the fake warnings you have purposely not downloaded this app but might now take a look for yourself? We're really interested to hear what readers think about Talking Angela so please do send us your comments.